Damage Control! Matt Damon Insists Pal Ben Affleck Is 'Misunderstood' Amid Divorce Scandal, Says He Isn't A 'Meathead'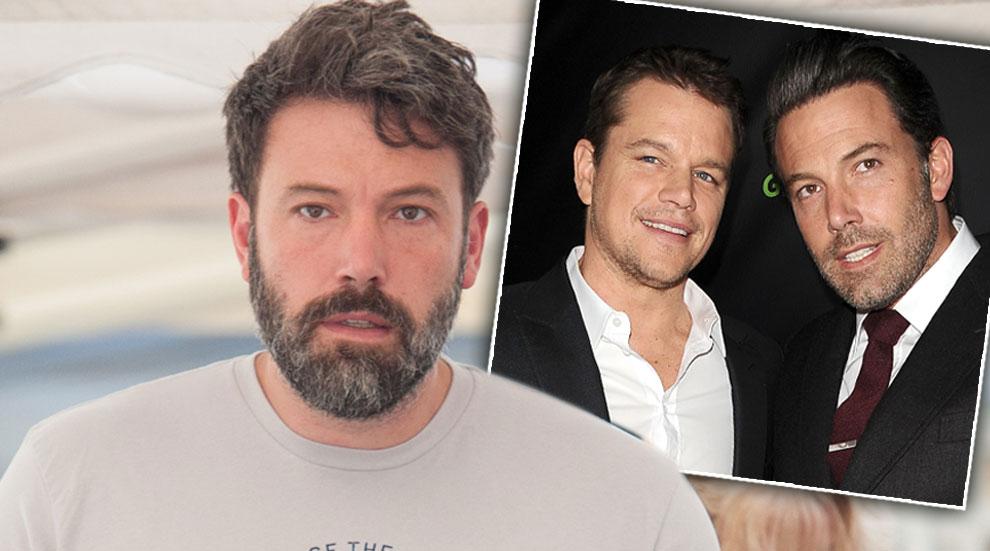 Never fear, bestie Matt Damon is here! After a summer of serious backlash following his divorce from Jennifer Garner, Ben Affleck could use some serious support for his tarnished reputation.
Damon came to his pal's defense, stating that Affleck is simply "misunderstood" in the public eye and no one has seen the "real" Ben.
"There's nobody who's more misunderstood," The Martian star told the Hollywood Reporter.
Article continues below advertisement
"Ten years ago, the public image of him could not have been farther apart from who he actually is," Damon continued. "It was like he was being cast in a role, that he was a talentless kind of meathead, with his whole relationship with Jennifer Lopez."
For Damon, who attended high school with Affleck in Boston, it was difficult to see his friend's public persona tainted.
"He just got cast as this person that he wasn't," Damon admitted. "It was just really painful. It was painful to be his friend, because it wasn't fair, you know?"
The pair first found fame after winning an Oscar for their screenplay of Goodwill Hunting. But after their first big splash in Hollywood, Damon's image seemed to soar while Affleck was left misjudged as second-rate, the actor shared.
"To my mind, nobody really got him at all. And through his work, he climbed from the bottom of the mountain all the way back up to the top and past where either of us had ever been."
As Radar previously reported, Affleck faced serious scrutiny this summer after being accused of cheating on then-wife Jennifer Garner with their nanny Christine Ouzounian.
Will Matt Damon's kind words help save Ben's bad rap? Let us know what you think in the comments below!