Her Madgesty High Drama: Madonna's Tour Busses Torn Apart In Customs' Drug Search At Canadian Border — Dancers CAUGHT With Pot!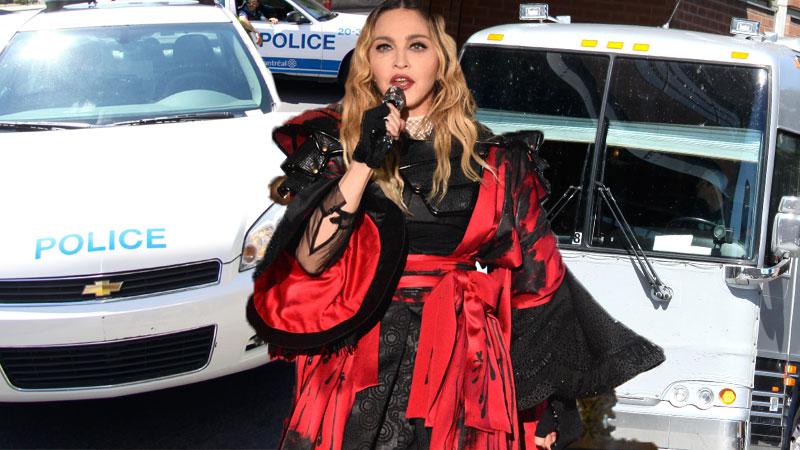 Madonna is out for blood after some of her backup dancers drug use led to a thorough and costly search at the Canadian border!
"There was total drama on the Madonna tour Saturday night at the Canadian border," a source exclusively told Radar.
"Dancers were caught smoking pot on tour bus -- so the other five busses were torn apart by customs. The search took hours."
Radar has reported previously that Madonna has been ruthlessly lording over her dancers during her Rebel Heart Tour, working them to the bone for meager pay.
Article continues below advertisement
It therefore came as no surprise that she did not react well to knows that her schedule had been ruined by wayward stoners.
"Madonna was furious," a source revealed. "She was so p*ssed. There will be ramifications for those involved, if not from law enforcement, certainly from Madge herself!
"The delay will result in tens of thousands of dollars in extra expenses."
It is not yet known if customs has charged any of the dancers in relation to the incident.