Surprise: Briana's Married! 'Little Women: LA' Star Manson Dishes All The Details About Shocking Elopement-- And Shares Her Wedding Pics!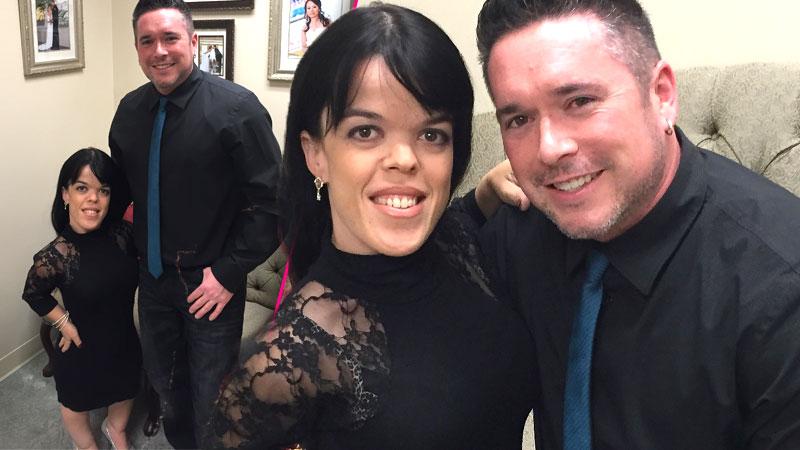 On last night's episode of Little Women: LA, Briana Manson dropped a major bombshell on her friends during an otherwise quiet evening in Palms Springs.
She secretly got married to her boyfriend Matt Ericson in Las Vegas!
Now, in an exclusive interview with RadarOnline.com, the aspiring singer is spilling all the details about her shocking elopement.
"I'm very spur of the moment, so that's what it was," she laughs, revealing that the nuptials took place on her birthday, April 19, at Sin City's Paris Hotel.
Article continues below advertisement
The couple of eight months was in town on business and to celebrate the previously divorced mother of one's big day when they suddenly felt the urge to tie the knot.
"We passed by the gorgeous hotel and thought, 'Why not?'" she recalls.
No friends or family members were present for the sudden ceremony, and the bride chose a very untraditional choice in dress.
"I wore a black dress!" she says. "It's one of my favorites."
The groom opted for a black dress shirt and dark jeans.
She posed with her new husband in the sexy, lace-detailed mini immediately following the ceremony in Radar's exclusive photo: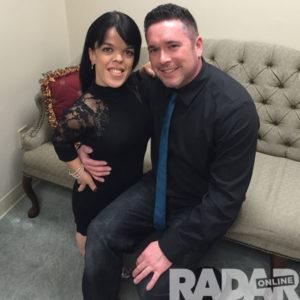 The couple is now planning a much bigger second ceremony to celebrate their union in style.
"It's in the works, but there's so much going on," she says. "We'll get there!"
Though nothing's set in stone, she dreams of a "winter wedding" to take place within the next few months.
Article continues below advertisement
Her costars on the Lifetime reality show, especially Terra Jole and Christy McGinty Gibel, have been very vocal with their disapproval of the relationship. (Jole claims Ericson hit on her first, others say he cheated and has a shady background.)
Despite the harsh words, Manson has no apologies.
"I know who is with me every day and night, they only know him from glimpses and what they've read," she says. "I know Matt, I stand behind my relationship. I'm happy, my daughter's happy, and I feel like I'm in the best place, The girls can either see it with just one eye open, or come to accept it."
To catch the fallout from Manson's big news, watch Little Women: LA next Wednesday on Lifetime at 9 pm est.