Scientology Shocker! Leah Remini's 'Prison Camp' Nightmare – Disturbing Claims In New Tell-All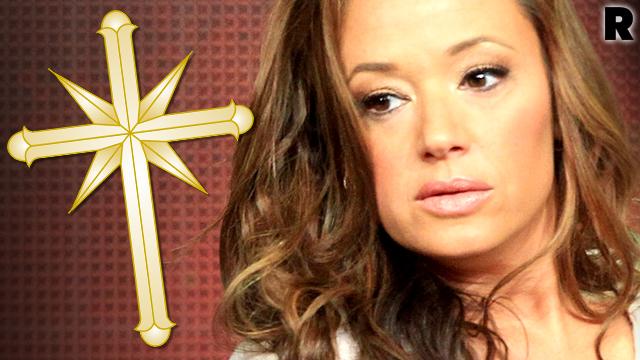 Scientology turncoat Leah Remini is ready to make her most shocking allegations yet against the controversial church. According to insiders, her new tell-all will claim that she was forced to undergo brutal "behavior modification" inside a church lockdown after questioning its leader!
According to an insider, the tell-all will claim the punishment was allegedly carried out after the The King of Queens star "dared to ask" David Miscavige "where his wife, Shelly, was" when he showed up alone at Tom Cruise's 2006 wedding to Katie Holmes — where David served as best man.
Article continues below advertisement
The book, expected to savage the shadowy religion, is titled Troublemaker: Surviving Hollywood and Scientology.
While the church has denied Remini's allegations, a publisher's memo, obtained by Radar, described the "behavior modification" as "brutal treatment" at Scientology's Flag Land Base in Clearwater, Fla., and said Leah was billed $300,000 by the church.
Scientology defector Amy Scobee claimed a typical punishment would be to "run around a pole" for a half-hour or more. Other punishments could include "sleep deprivation and isolation," she added. And former Scientologist Jon Atack said, "It's like a prison camp, where they break you down mentally!"
Another defector, Margery Wakefield, once a top church leader, said, "Food could also have been kept from her for periods of time."
The Church has strongly denied such claims.