Lamar Update: Odom Slowly Improving, But 'Not Out Of Danger' -- What's Really Happening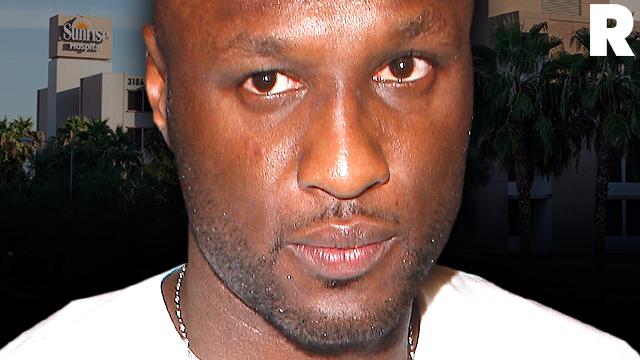 Lamar Odom is breathing on his own for the first time since a suspected drug overdose on Tuesday, RadarOnline.com has confirmed. Doctors are cautiously optimistic that he may even survive his medical crisis, but caution the former Laker isn't out of danger.
According to multiple sources, Odom was taken off the ventilator on Friday morning.
"His doctors had slowly taken him out of the medically induced coma," the insider explained. "Lamar is currently breathing on his own, but is still very out of it. He has been able to open his eyes on command."
Article continues below advertisement
"The doctors are cautiously optimistic, but are telling his family Lamar isn't out of the woods yet," the source said. "His body has been through a lot. Cardiac issues, including sudden cardiac death, and a fatal stroke are still possible. But everyone is just thrilled with Lamar's progress."
Hospitalized since Tuesday after a three-day booze and pill bender at the Las Vegas brothel the Love Ranch, Odom's situation has been "critical" all week.
Now, he is still receiving "nutritional nourishment via an i.v. because it's just not safe for him to swallow," the insider said. "He is still not able to receive any medication by mouth, and no water either. Doctors don't want fluid to gather in his lungs, because it could cause pneumonia or heart failure."
Stay with RadarOnline.com for the latest updates.