Breaking Her Silence: Khloe Kardashian Speaks Out For The First Time Since Lamar's Overdose – Read Her Statement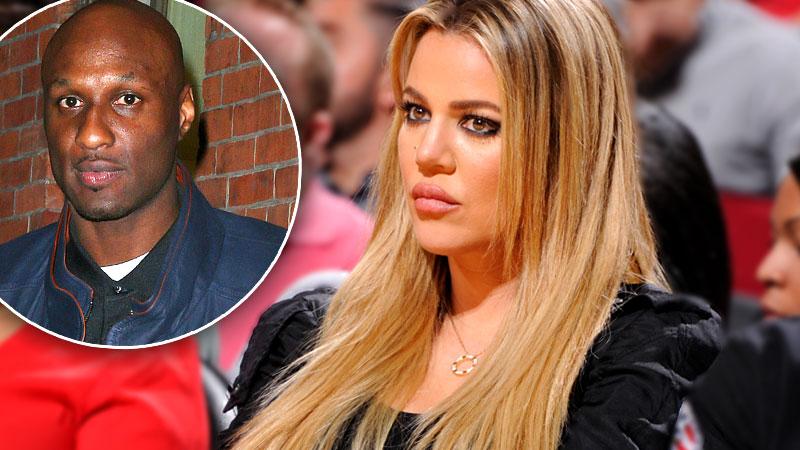 For the first time since Lamar Odom was found unconscious at the Love Ranch brothel in Las Vegas last week, ex Khloe Kardashian speaks out.
The 31-year-old took to her official website to thank everyone for their continued support.
"The past week has been so incredibly difficult," she confessed in the post. "I am so thankful to family, friends and fans, who have sent nothing but prayers and well wishes to Lamar."
Article continues below advertisement
"I also want to take a moment to thank everyone at Sunrise Hospital, including the amazing doctors and nurses for their kindness and diligent work," she continued. "Under their amazing care, incredible strides have been made.
"You can never be prepared for an experience like this," Khloe commented on the horrific ordeal. "But without the outpouring of love and endless prayers that Lamar has received and the strength I was given from my loved ones, it would have been difficult to endure. Thank you for your continued support. God is great!! XOXO, Khloe."
As RadarOnline.com previously reported, Khloe has remained by Lamar's side throughout his recent recovery, even accompanying him during his helicopter transfer to a Los Angeles hospital on Monday night.
The former NBA star's condition continues to improve since his near fatal overdose last Tuesday, but a source says he "still can't walk" and will undergo intensive rehab upon his arrival in California.
Meanwhile, Khloe is said to have put her relationship with NBA star James Harden on hold while she aids her ex-hubby on his road to recovery.