Signs Of Life? Shocking New Report Claims Lamar Odom Squeezed Kim Kardashian's Hand!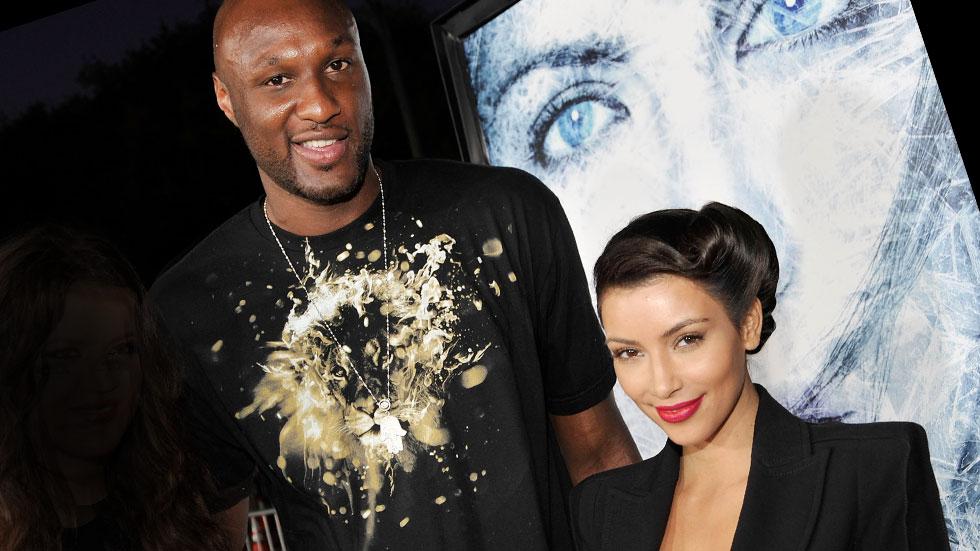 While Lamar Odom's fight for his life in a Las Vegas hospital has friends and family saying potential goodbyes, an insider close to the former NBA star says there have been some signs of improvement.
The source told Entertainment Tonight that there have been "a few encouraging moments, including when Odom briefly fluttered open his eyes and at one point Kim Kardashian believed he squeezed her hand."
Article continues below advertisement
But that doesn't mean Odom is out of the woods just yet.
As RadarOnline.com previous reported, the athlete had track marks on his arms — and cocaine and opiates in his system — when he was discovered unconscious at the Ranch just two days ago.
Medical professionals treating the ex-NBA forward at the Sunrise Hospital and Medical Center in Las Vegas confirmed the presence of drugs in his system, which noted that crack cocaine abuse was responsible for the fluid that had built up in his lungs.
Since the incident, Odom's ex-wife Khloe Kardashian and family including Kris, Kim, Kourtney, Kylie and Kendall Jenner, have arrived in Las Vegas. Odom's baby mama, Liza Morales, has arrived as well, along with their daughter Destiny and son Lamar, Jr.
The source also told ET: "The entire family is pulling for Lamar to make it through this."
Do you think Lamar will survive his overdose? Let us know what you think in the comments below!