Secret Stress Behind Bender? Lamar Odom Was Headed To Family Court To Battle Over Custody, Child Support With Ex Liza Morales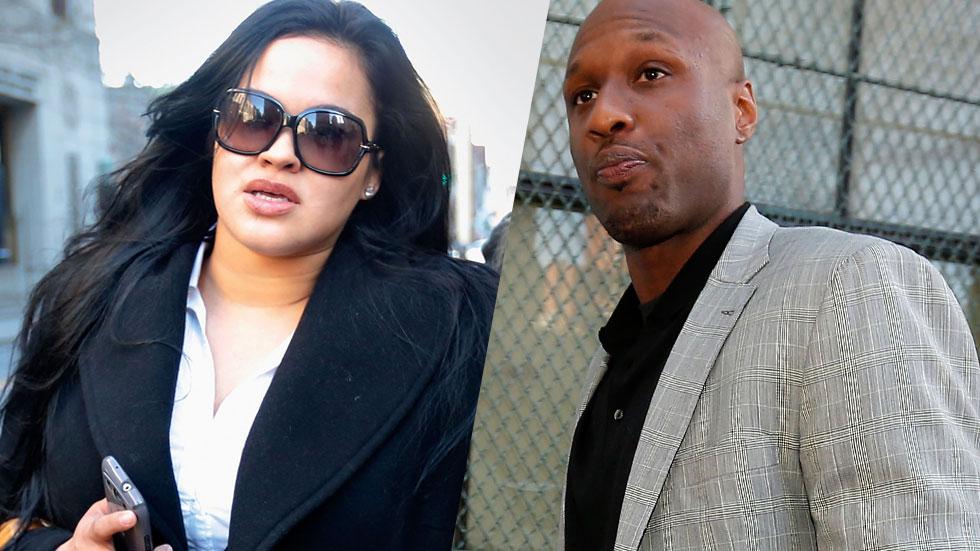 In what might explain the mounting stress Lamar Odom was facing prior to his tragic three-day brothel bender, RadarOnline.com has learned that the former NBA star was slated for a tense court hearing in New York City with ex Liza Morales over custody and child support for their two children.
Morales late Wednesday touched down in Las Vegas with her two kids with Lamar -- Destiny, 17, and Lamar Jr., 13 -- amid searing tension with Khloe Kardashian and her relatives in the ongoing health crisis.
Article continues below advertisement
Morales "is fuming that Khloe, Kim, and Kris are all at Lamar's bedside," insiders told Radar, noting that Morales "will toss Khloe out of the room, if she's able," as she thinks the Kardashians are milking the heartbreaking situation for attention after "using" Odom's heartfelt calls to Khloe for content for their reality series.
"Lamar's children and Liza are his family, not the Kardashians," the insider said. "Khloe had given up on the marriage and moved on -- she doesn't now get to play the concerned wife at Lamar's side!"
Morales and Odom, high school sweethearts, dated for more than a decade and tragically had a third child, a baby boy named Jayden who died in from SIDS as a 6-month-old infant.
Morales said that the family tragedy opened the doors for more heartache in their relationship.
"Lamar and I never really talked about our loss, which I know wasn't healthy and also meant our relationship would never last," she said in a 2013 piece for The Daily Beast. "It couldn't. I struggled to deal with all the groupies around him and with whatever else that was going on and just stayed put."