GOODYBE, DADDY! Lamar's Kids Back Home In NYC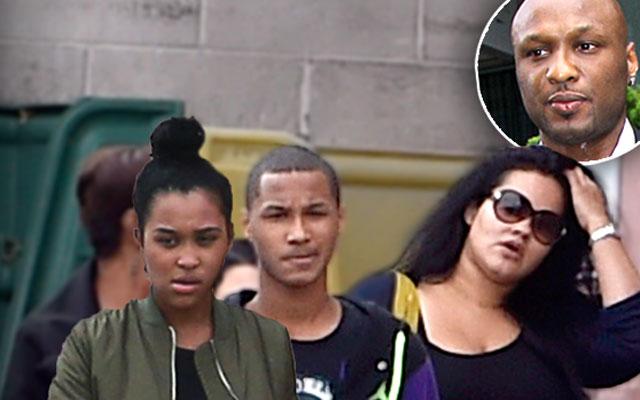 Lamar Odom's hospital room just got less crowded. RadarOnline.com has learned that his children, Destiny and Lamar Jr., have returned to New York City, after Khloe Kardashian had him moved to Cedars Sinai in Los Angeles.
Not long after Kardashian made the move, Odom's ex, Liza Morales, and the kids decided to leave Las Vegas "so they can go back to school," an insider explained. "Destiny is in high school and she has already missed almost a week of instruction."
Article continues below advertisement
But still, the insider claimed, "The only reason Lamar was moved to Cedars for the Kardashian family convenience. Lamar was getting fantastic care in Las Vegas...Any suggestion that he needed to be transferred for a higher level of care is nonsense."
As Radar reported, after almost a week in the hospital in Las Vegas, Odom was airlifted to Cedars Sinai Hospital in West Hollywood Monday night, where doctors continued to monitor his "critical" condition.
Meanwhile, Odom's kids and baby mama Liza Morales "aren't being consulted about his medical care," a source previously told Radar.
But with the kids back in New York, "Khloe has promised to stay in daily contact with the kids, and will FaceTime with them whenever possible," the source said. "Still, it's not the same as being there. It's uncertain when the kids will see Lamar again."