The Battle Over Lamar: How Baby Mama Liza Morales Is Fighting To Push Out Estranged Wife Khloe Kardashian-- Will She Take Legal Action?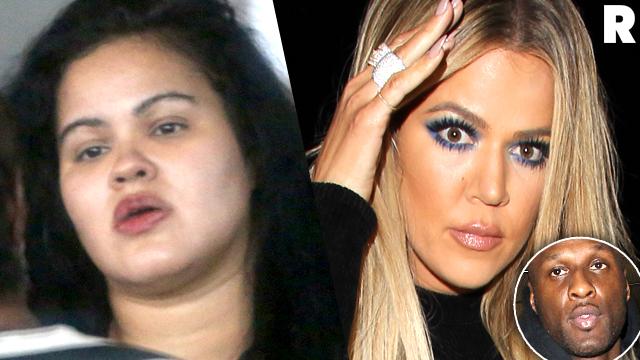 Khloe Kardashian has been calling the shots while Lamar Odom remains in critical condition in a Las Vegas hospital, even making medical decisions on behalf of her estranged husband.
But Odom's high school sweetheart Liza Morales, the mother of his two devastated children, isn't pleased with the reality star's position of power, RadarOnline.com can exclusively reveal.
"Khloe and Lamar are in the middle of a divorce, so Liza and her circle don't understand why she should be able to make life-or-death decisions on his behalf," an insider explains to RadarOnline.com. "It doesn't seem right."
Article continues below advertisement
According to sources, the mother of Destiny, 17, and Lamar Jr., 13, is looking into ways she can expedite the divorce process, therefore ending Kardashian's six-year stint as Odom's legal wife— and therefore role as power of attorney.
Unfortunately for Morales, there is not much she can legally do to end her ex's marriage, Beverly Hills family court attorney Adam Michael Sacks tells RadarOnline.com.
"As his ex, she is a legal stranger, and therefore has no influence whatsoever on his medical decisions or his divorce," Sacks explains.
Kardashian, 31, has been by the 35-year-old former NBA player's side since he was rushed to the hospital following a three-day booze and drug bender in a Nevada brothel early last week.