It's A Wrap: Kardashians Stop Filming At Lamar Odom's Las Vegas Hospital -- Is The End Near?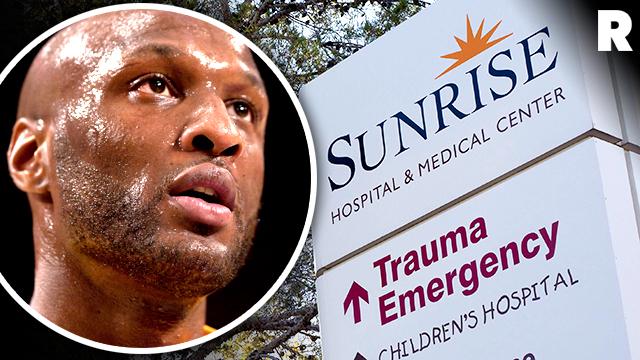 The harsh reality of Lamar Odom's condition is setting in for the Keeping up with the Kardashians clan. As Khloe Kardashian's husband's health deteriorates inside of a Las Vegas hospital, RadarOnline.com has exclusively learned from multiple sources that the family has called off the KUWTK cameras.
Although some reports claimed there was no filming, multiple insiders told RadarOnline.com that a crew was indeed on hand -- in the beginning.
Article continues below advertisement
According to a family friend, "The hospital is shutting down the cameras for filming of KUWTK because they were getting complaints and it was just getting out of hand."
"Patients at the hospital have been complaining about the excess of people and cameras because they are all trying to heal and it is causing everyone way too much stress."
However, according to another source inside the hospital, it isn't just camera crews that are getting pushed out.
An insider said, "Security has been beefed up significantly on the critical care unit where Lamar is. Any visitors must now go through additional security to verify which patient they are visiting."
"Everyone has been told that there is absolutely no filming or video allowed anywhere on the floor -- including with cellphones."
But apparently the 31-year-old ailing NBA star's reality superstar wife does not feel the policy applies to her.
MORE ON:
Keeping Up With the Kardashians
Article continues below advertisement
"Khloe feels that she should be able to film inside because it is her right to do so," the source adds. "She says she wants to be able to have this footage to show Lamar when he wakes up. But pretty much no one thinks that he is going to wake up at this point."
However the hospital has made some concessions to accommodate the Kardashians. As RadarOnline.com reported, one insider claimed, "A waiting room has been closed off for the Kardashians use only and there are three other waiting rooms people can use."
"There are only allowed to be two visitors in the room at a time, but no one is telling the Kardashians about that rule. Lamar has numerous people that are visitors at all time."
Odom, 35, has been in critical condition at the Sunrise Hospital in Sin City since Tuesday after being found unresponsive due to a drug overdose at a brothel outside of the city.
Do you think that the Kardashians should be allowed to film their reality show inside of Sunshine Hospital? Tell us your thoughts in the comments below.