Kris Secretly Seething Over Khloe & Lamar Reconciliation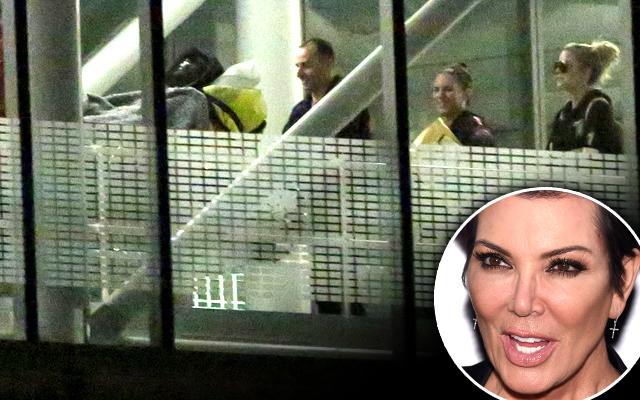 Kris Jenner is feeding more fibs to fans! After the momager announced earlier in this week that she supported Khloe Kardashian's decision to drop her divorce from Lamar Odom, RadarOnline.com has learned that the momager is telling insiders she's actually outraged -- because his drug overdose at a Nevada brothel is an embarrassment to the family!
According to an insider, "Kris was only informed by Khloe the night before that her lawyer, Laura Wasser, would be going into court to ask for the divorce petition to be dropped. Kris was absolutely totally stunned and is very disappointed Khloe made the decision."
Article continues below advertisement
"She completely supported Khloe being at Lamar's bedside, but to just drop the divorce? It's shocking!" said the source. "Nothing has changed with Lamar. Khloe's trust issues just won't disappear because of the overdose."
What's more, the insider claimed Jenner seems to think that "As long as Khloe and Lamar are together, the brothel overdose is an embarrassment to the family."
Nevertheless, Jenner said on October 21 that she had "nothing but love" for the reconciling couple.
Kardashian initially asked the court for a divorce in December 2013, and spent the next 18 months trying to work on her marriage to struggling Odom.
After nearly two years of delays, the couple finally signed off on the divorce agreement in July, but it was still making its way through the system at the time of his overdose.
Meanwhile as RadarOnline.com reported, Odom's doctors have banned all visitors except for Kardashian, as he has taken a turn for the worse.
The former NBA star "has now developed pneumonia," an insider previously told RadarOnline.com. "He has gotten weaker since arriving at Cedars Sinai in L.A."