It's A Wrap! Khloe Kardashian Announces She's Leaving 'KUWTK' To Care For Lamar Odom -- But Will Kris Jenner Let Her Go?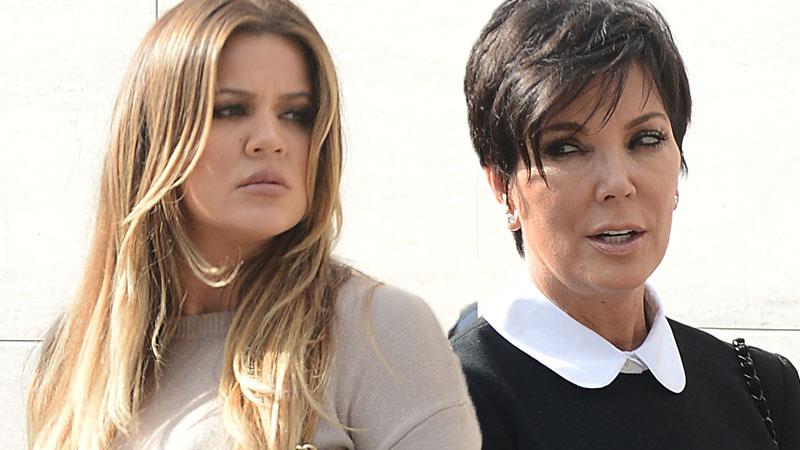 Khloe Kardashian has had enough! After facing reality TV crews during the first hours of Lamar Odom's medical crisis, she has told Kris Jenner that she wants to take a break from filming Keeping Up With The Kardashians to play nurse to her estranged husband, RadarOnline.com has learned. But will the momager let her?
On Monday night, Kardashian accompanied Odom in a medical helicopter from Las Vegas to Cedars Sinai in Los Angeles.
Article continues below advertisement
However, just because Khloe is back in SoCal, "She has no plans to resume filming Keeping Up With The Kardashians, and will continue to be at the hospital every day with Lamar," an insider told Radar.
"But Kris wasn't happy about Khloe's decision because she is a huge part of the show," the insider continued. "For now, she's hoping Khloe will change her mind. Kris isn't ready to play hardball with her daughter by reminding her that she is contractually obligated to do the show."
Meanwhile, "The rest of the family is also very concerned that Khloe is putting her life on hold for Lamar," the source said. "This recovery could take months. There are commitments that Khloe is obligated to do, and she just can't not show up. It's causing a lot of stress."
In addition, Jenner has already expressed concern that Khloe decided to pay for Lamar's expensive helicopter ride, which set her back $120,000.