Back To LA! Khloe Kardashian Moving Lamar Odom Out Of Las Vegas Hospital ASAP -- Inside Her Decision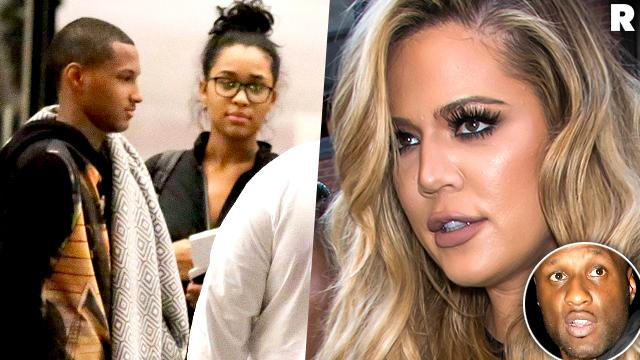 Nearly a week after Lamar Odom was rushed to the hospital in Las Vegas, Khloe Kardashian is preparing to move him to a medical facility in L.A., RadarOnline.com has learned.
According to a family source, "Lamar is getting stronger, and could be out of ICU in the next twenty-four hours. So Khloe has been talking to his doctors about what his medical needs are going to be going forward."
As RadarOnline.com reported, momager Kris Jenner has already reached out to specialists in Los Angeles about having Lamar transferred to a facility in Southern California. But the insider says it's not about trying to ensure a certain standard of care: "The family was basically forced to put their empire on hold because of Lamar's overdose, and Kris wants everyone to get back to their normal routine in L.A. as quickly as possible."
Article continues below advertisement
However, Odom's kids and baby mama Liza Morales "aren't being consulted about his medical care," the source claimed. "There is absolutely no input or advice being sought from that side of the family. It's just absolutely insulting that Khloe has just taken over without including the kids."
Metta World Peace, Odom's former Los Angeles Laker teammate, confirmed the Kardashians are creating chaos for his kids, Destiny and Lamar Jr.
"The only Kardashian that needs to be there is Khloe," World Peace told the Los Angeles Daily News . "Not every Kardashian needs to be around. They need to keep it simple, so Lamar's children can see him whenever they want to see him. They're waiting in line to see their own father."
The source added, "The tension between Liza and Khloe is obvious to anyone, but Liza is keeping her focus on their kids, and won't create any drama. She is vowing that Lamar just won't be moved out of Las Vegas without anyone even asking him what he wants."
Meanwhile, multiple insiders told RadarOnline.com filming is already underway for the upcoming season of Keeping Up With The Kardashians.
"Khloe had been filming while on a photo shoot last Tuesday when she found out about Lamar's overdose," the source revealed. "Reaction shots from Khloe were immediately filmed, and the rest of the family resumed filming after their return from Las Vegas last week."