Kylie Jenner Says 'People Have To Be Sensitive To' The Rich & Famous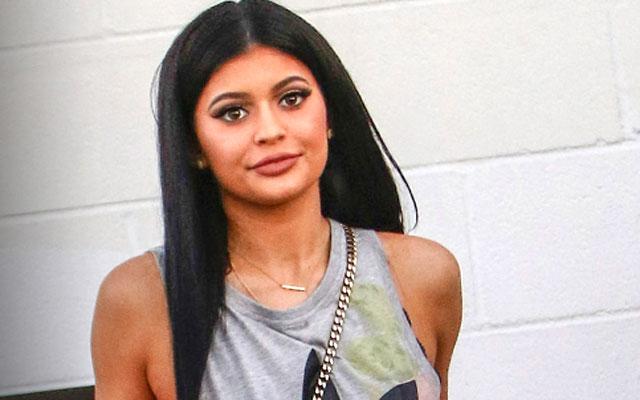 Kylie Jenner opens up about her experiences being bullied, says how fans should treat the stars, and revealed what her true talent is, in a new interview.
The 18-year-old, named to TIME's 30 most influential teens of the year list, explained that people don't really know her based on what they see on her platforms such as a "reality TV show, and an app and Snapchat.
"Nobody knows who I am except family and my close friends," the social media superstar told the publication, adding that "people have to be sensitive to — I hate using the word 'celebrities' — people in the spotlight."
Article continues below advertisement
The daughter of Kris and Caitlyn Jenner stressed that "there's so much more to her than what you see on the cover of a magazine."
She said that her past experiences being bullied inspired her movement against abuse, "#IAmMoreThan."
"Almost my whole life, since I was nine, since I've been in the spotlight, that comes with so much bullying and attacking ... it has still affected me a lot," she explained.
With the hash-tagged campaign, she said that she took "a different approach ... to use her platform and just kind of bring awareness to it."
Asked by the magazine how she would describe her talents, Kylie said that she's focused on inspiring her "fans to be whoever they want to be, because that's what she's always done.
"I'm always experimenting and trying to figure out who I am and exactly what I want to be," noting frequent changes to her hair color, from green to blue to Gothic style. "I feel like it inspires them to be exactly who they want to be."