Budding Besties? Kris Jenner & Selma Blair Bond Over Murder Ahead Of O.J. Simpson Series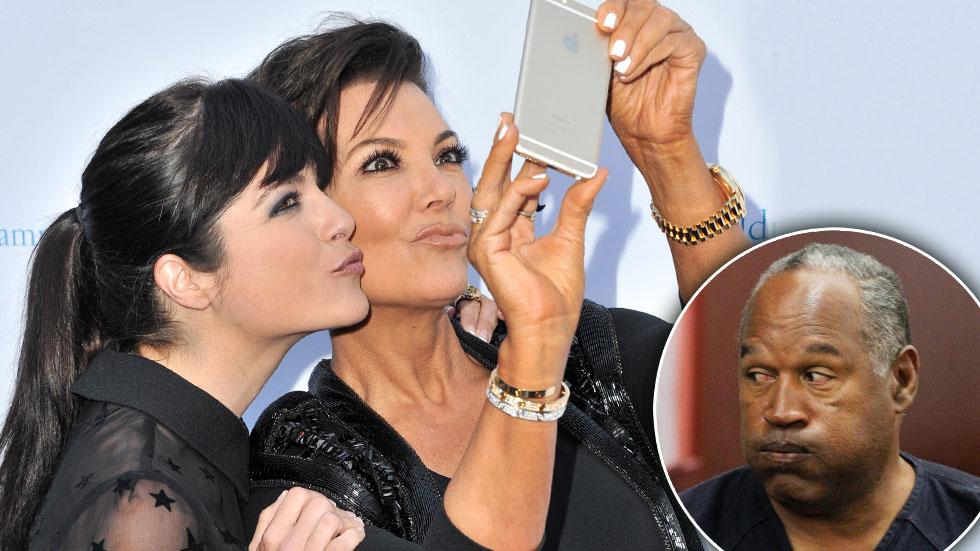 A tragic murder is not an event that is normally associated with sparking new friendships, but for Kris Jenner and actress Selma Blair, that is exactly what happened ahead of the much-anticipated release of American Crime Story: The People vs OJ Simpson.
Blair got to know Jenner as she prepared to play the ex-wife of attorney Robert Kardashian in the FX series. "I happen to love Kris Jenner," she told Us Weekly. "I found her to be endearing and extremely intelligent and warm and generous. I don't have enough good things to say about her... I thought she was wonderful. I don't think I knew just how amazingly likeable she is and how giving."
Article continues below advertisement
As much as she may have enjoyed getting chummy with her new BFF, Blair also acknowledged the horrific story behind her new role. "I remember really following the O.J. Simpson case and really feel tremendously for Ron Goldman's family and Nicole Brown Simpson," she said. "I think it's important to keep remembering."
As Radar reported, Jenner has also not forgotten about Nicole. In a recent interview for a documentary on the murder, she revealed that twenty years later she still feels guilty about her death, blaming herself for not doing more to protect her friend.
American Crime Story: The People vs OJ Simpson is set to air in February 2016 on FX.