Bye Bye, Boy Toy? Kris Jenner's Mom Threatens To Ruin Daughter's Relationship With Corey Gamble -- Inside The Feud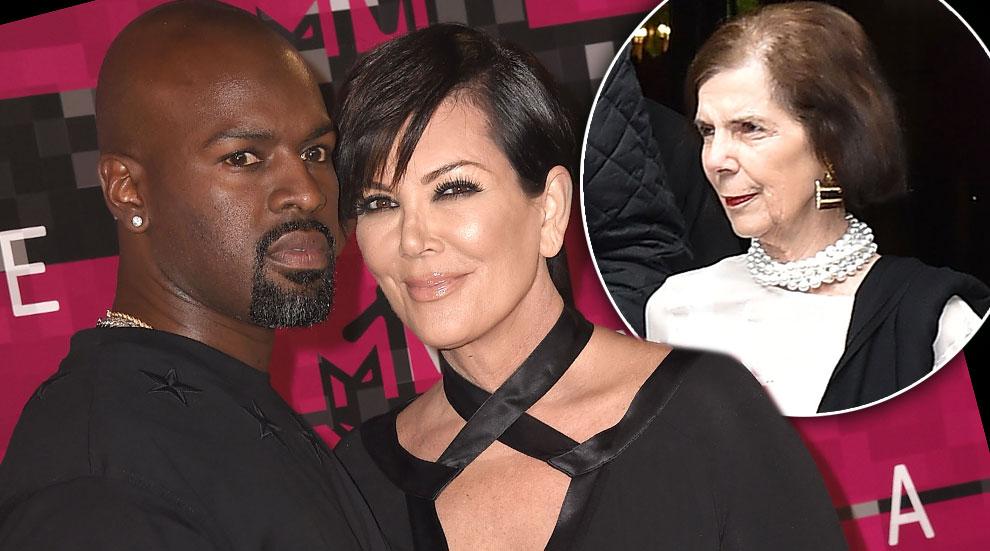 Three's a crowd for Kris Jenner and her boy toy, Corey Gamble. RadarOnline.com has learned that the 59 year-old momager is moving her 81-year-old mom, Mary Jo Shannon, into the Hidden Hills, CA compound she shares with her 34 year-old boyfriend. And according to a source, "Corey is not happy!"
"MJ has become increasingly frail over the past few months and Kris feels she has no choice. She wants to have an eye on MJ at all times, and to provide her mom with access to the best doctors in L.A." the source explained.
Article continues below advertisement
"MJ is fiercely independent but Kris made the difficult decision recently after MJ fell and banged her head at her La Jolla, CA, home in early September."
"Kris is a good two to three-hour drive from MJ, and MJ refuses to agree to having a live-in helper," the insider said.
"Kris decided that the only solution was to relocate MJ to her house. Kris always has a crew of staff there, even when she's away on business. So someone will always be looking out for MJ and tending to her needs."
"But when Kris broke the news to Corey, he freaked out. The last thing he wants is his much-older girlfriend's mom creeping around their love pad! With MJ in the picture, Corey thinks the new living situation is going to kill his and Kris' love life altogether."
Kris traveled to San Diego in late September to break the news to Mary Jo, who has previously battled breast and colon cancer.
Said the source, "Kris, along with the girls, confronted MJ and told her the decision had been made so there was no use fighting it.
Now, "MJ is trying to look at the bright side, like that she'll be able to see her great grandkids more often," the source said. "But Corey is begging Kris to put MJ up in a fancy assisted living facility."
So far, "Kris won't hear of it," the source said.