'Duck Dynasty' Star Korie Robertson Secretly Undergoes Major Surgery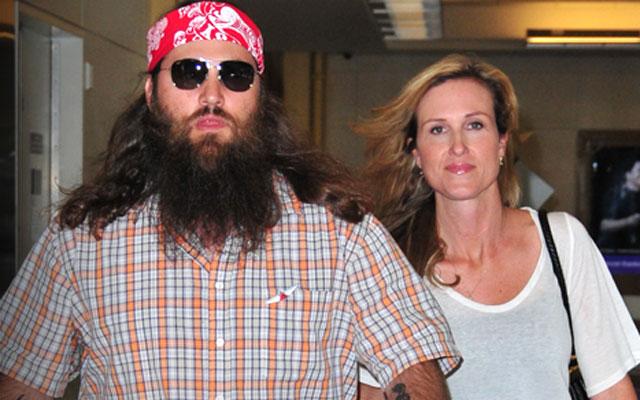 Korie Robertson has been hiding a shocking medical secret.
In her new advice book, Strong and Kind, the Duck Dynasty matriarch confesses she quietly underwent major surgery last December, and spent more than six weeks recovering in excruciating pain.
The mother of five says she had a hysterectomy, or invasive surgery to remove a woman's uterus and sometimes other reproductive organs, at just 41 years old.
Article continues below advertisement
The procedure was much more difficult than she had expected.
"I never dreamed it would be two weeks of getting out of my bed only to move to the recliner," she writes, adding she was shocked when a doctor told her she would likely be just 85% recovered in six weeks.
However, the busy reality star, married to Duck Dynasty CEO Willie, was forced to face fans while secretly enduring the pain.
"There were moments of bravery during this awful time," she recalls. "I had to do a couple of interviews for the television show, and I had to make one appearance. I managed to fake feeling good."
Already frustrated with her limited ability to move, Robertson says she burst into tears when she realized her children— Rebecca, 27, John Luke, 20, aspiring fashion designer Sadie, 18, Will, 13, and Bella, 13— failed to help out around the house during her time of need.
"The house was destroyed!" she says. "My house looked like a frat house after a party."
But after confronting the messy kids, they promptly apologized and cleaned the entire home.
"We are now able to laugh about the whole incident, which I love," she assures readers. "It's okay for your kids to see you vulnerable."