Kim Zolciak Thinks It's 'Sick' That Some Thinks She Faked Mini-Stoke To Leave 'Dancing With The Stars' –– Calls Exit From Show 'Very Difficult'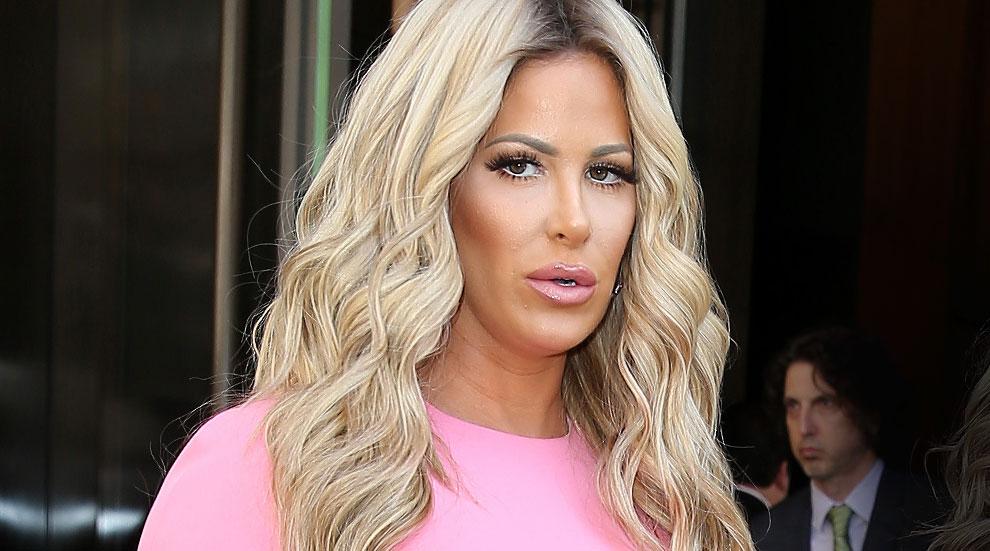 Kim Zolciak called the idea of her faking a mini-stroke to get off Dancing with the Stars "sick."
"I think it's sick that somebody would ever think that and some of the people that have said that, it just shows me their mentality," the 37-year-old blonde bombshell said on Good Morning America Thursday. "I don't think that many people would really fake a stroke -- especially since I love Dancing With the Stars."
Article continues below advertisement
Zolciak said that "it's been very difficult" for her since leaving the ballroom competition, which she described as "one of the best experiences of her life."
The mother-of-six, speaking with ABC morning show, stressed that she made every effort to keep her spot on the show amid the medical crisis, as she was "able to dance but couldn't fly."
Watch The Video On RadarOnline.com
"I feel like they could've done something via satellite -- they've made exceptions in the past ... I tried to kind of get an answer because I really do love the show," the Georgia native said, adding that "in the end it was the lawyers that made the decision" to sideline her for the remainder of the competition.
MORE ON:
Dancing With the Stars
As RadarOnline.com previously reported, former Real Housewives of Atlanta star had to bow out of the show Sept. 29 after her doctors recommended she not take an Atlanta-to-Los Angeles flight after suffering a mini-stroke (or TIA, short for Transient Ischemic Attack) that left her "completely numb" on her left side, with her speech "gone."
The Don't Be Tardy star, who was hospitalized for two days in the wake of the incident, said that she's since been "feeling great," even calling the medical emergency "a blessing in disguise.
"The minor TIA revealed that I have a PFO, which is like a whole in your heart. I was born with it and it never closed. That's what caused it basically."