Khloe Kardashian Knew She Had To Rush To Lamar Odom's Side After OD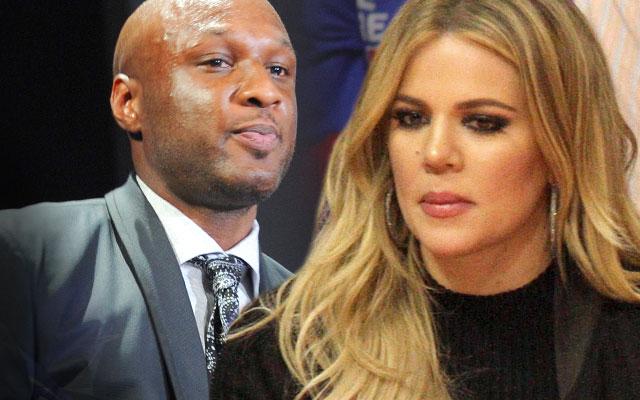 Khloe Kardashian said she "knew she had to" Lamar Odom's hospital bedside Oct. 13, following his overdose at a Las Vegas brothel.
"All I knew was I had to get there — I had to get to him and make sure he was okay," Khloe, 31, told People. "I hate that he was in that situation.
"I wouldn't want anybody in that situation, especially someone I love and care about."
The youngest of the three Kardashian sisters, who called off her divorce to the ailing 35-year-old in the wake of the medical crisis, said she hasn't had time to evaluate where her relationship with the ex-NBA star will go following the recent events.
Article continues below advertisement
"There are too many other important things, too many medical things; it's not even in our brains thinking about us as a couple or having a relationship right now," she told the magazine, adding that her love for him will be a constant whether they are together or not.
"I loved him always, and I will always love him; I don't believe love is fickle," the Keeping up with the Kardashians stunner said. "I believe when you love someone, you are allowed to love from afar. You don't have to be with that person in order to love him."
The beauty vowed she would be "supporting Odom every step of the way" as he battles his way back from the overdose, and the demons that led to it, calling it a "very long road" ahead for the former L.A. Laker.
"He has to walk that road by himself," she said, "and most importantly, he has to want to walk that road."
In regards to Odom's condition, she said that "every hour is different," and that "the fact that he woke up was definitely a sigh of relief for everybody.
"He's alive and that's all I wanted, was for him to be OK."
As RadarOnline.com has previously reported, Khloe's hands-on approach has ruffled some feathers, as Odom's relatives and friends have felt "shut out" as she's taken control of the situation.