Khloe Kardashian Runs To Beau James Harden Amid Lamar Odom Recovery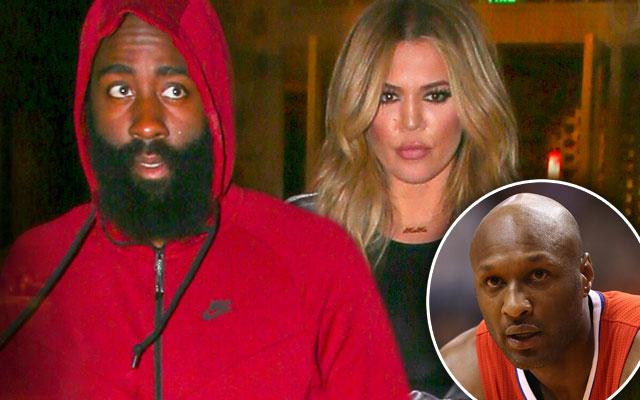 Khloe Kardashian certainly knows how to juggle!
After taking a break from basketball boyfriend James Harden to focus on ex-husband Lamar Odom's long road to recovery, it seems the 31-year-old may not be ready to let go of her new beau just yet.
Kardashian set off for Houston earlier this week and was later spotted at Harden's Rocket's game on Wednesday, Oct. 28.
According to onlookers, the reality star watched the game from a private suite at the Toyota Center, suggesting that the powerhouse pair—who were first spotted together last summer—may be giving their relationship another shot.
Article continues below advertisement
"As of now, Khloe and Lamar are not romantically together," a source told Us Weekly. "Khloe and James are trying to stay in each other's lives. Each day is something different, but they're trying to see if they can still be together."
Insiders also say that Harden has been "very understanding and supportive" of Kardashian's decision to look after Odom.
"Lamar has a long road ahead of him and Khloe will always have the love she has for Lamar," one pal told E!.
Meanwhile, Odom continues to recover from a drug overdose at Cedars Sinai Hospital in Los Angeles, though the former NBA star may not be out of the woods just yet.
According to an Odom insider, "Lamar is suffering from complications because of the kidney failure. The dialysis is messing up Lamar's ability to think and speak clearly, which is one of the reasons his doctors are unsure about the extent of any permanent brain damage."
In the meantime, Kardashian—who is technically still married to Odom—will oversee medical decisions regarding his recovery.