TMI!! Kendra & Hank See A Sex Therapist After His Transsexual Model Cheating Scandal – Watch Her Shocking Bedroom Talk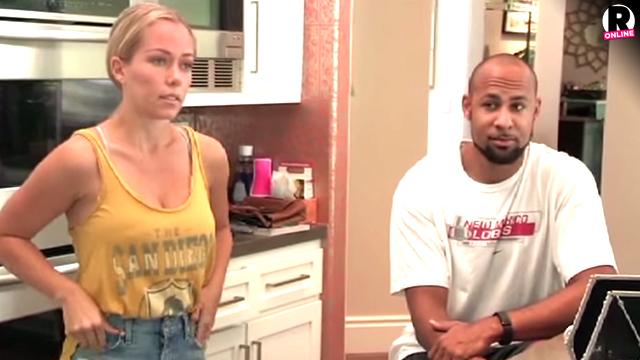 Kendra Wilkinson is doing everything she can to repair her broken marriage after her husband was busted cheating on her with a transsexual model including seeing a sex therapist!
In an exclusive sneak peek of Kendra On Top the troubled couple invites Dr. Ava Cadel into their home for some intense therapy.
"We are in a lot of f**king therapy right now, why not go through some more," 30-year-old Wilkinson admits.
Article continues below advertisement
Baskett, who had an affair with transsexual model Ava Sabrina London, tells the sex therapist that he would like to work on his wife's "intimacy issues."
"What's your definition of intimacy," Dr. Cadel asks the Playboy model, who admits that intimacy isn't her strong suit.
"In a perfect world I'd rather just bone and go," Wilkinson says, while admitting that her former NLF star hubby is the romantic one in their relationship.
"I'll be honest, he is a lover out of the two of us," she admits. "I love spontaneous intimacy. He loves planned intimacy. I get bored with planned."
Check out the clip of Kendra On Top to find out the raunchy things Kendra and Hank do in the bedroom and sound off in the comments below about the couple seeing a sex therapist!