'Please Don't Go' Kendall Jenner's Desperate Plea Following Former Brother-In-Law Lamar Odom's Medical Crisis, Family Friends Offer Prayers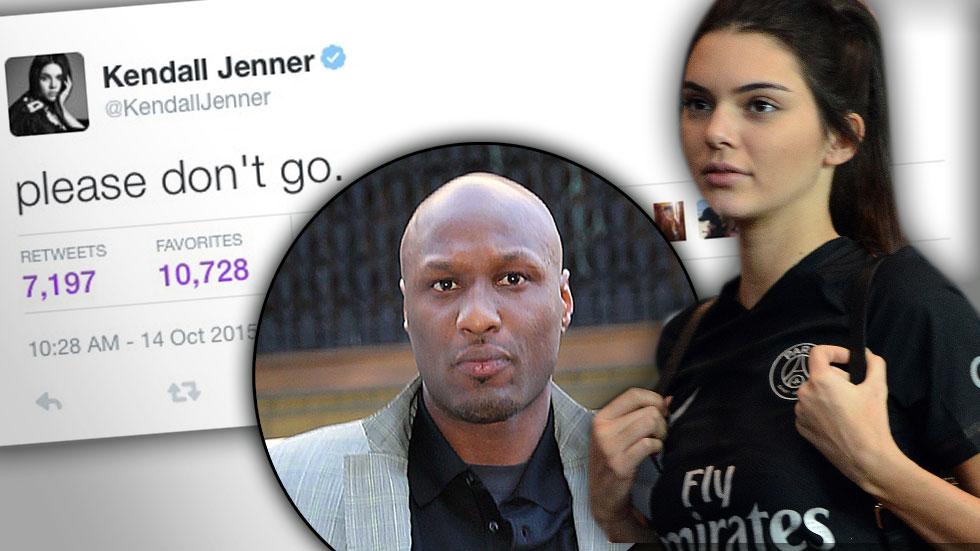 Khloe Kardashian, along with sister Kim and mom Kris Jenner, have rushed to her ex-husband Lamar Odom's hospital bedside following his shocking medical emergency.
But little sister Kendall Jenner, 19, has been the first family member to speak out about the tragedy.
"Please don't go," she tweeted this morning.
Fans immediately offered their support.
"My prayers are with Lamar and Khloe," one responded.
"Love to your family right now," said another.
Article continues below advertisement
While many in the Kardashian's inner circle have remained mum on the dire situation, Khloe's close friend Khadijah Haqq McCray crowd sourced for prayers.
"Prayers up! May God will be done," she wrote.
And though he's the famous family's nemesis, Kim's ex-husband, NBA player Kris Humphries, tweeted a supportive message.
"Everyone please pray for @RealLamarOdom to make it through this," he said.
"It doesn't look good," a source told RadarOnline.com last night. "Who knows what will happen but this could have done irreparable harm."