Kontinuity Fakery: Kris Jenner Feigns Caitlyn Jenner Feud For 'KUWTK' Filming – Plus, Scott Disick's Final Scene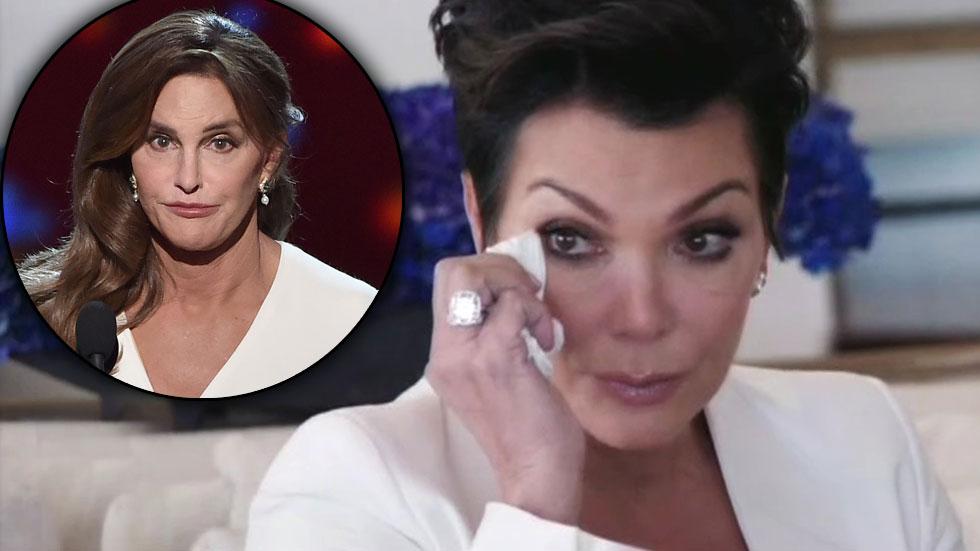 America's "first family" may be on reality TV, but that doesn't mean they aren't getting fake about it!
As Keeping Up With The Kardashians season sneak-peeks have expertly shown us, Kris Jenner spends most of her time feverishly upset over ex Caitlyn Jenner's Vanity Fair article release, but Gawker reveals that the "momager" actually filmed most of her angry scenes over a month after the fact!
The publication, along with blog Keeping Up With The Kontinuity Errors by writer Mariah Smith, uncovered the inconsistent filming schedule of the reality show, which occasionally forces the Kardashian's to fake some necessary scenes well after the fact.
Article continues below advertisement
For instance, the scene in which Kris arrives at daughter Kourtney's claiming she's feeling hopeful about the not-yet published VF article because Caitlyn promised to "set the record straight" on their relationship, was actually filmed on July 20, 2015, one month after Jenner's article hit newsstands.
You've got to hand it to Kris, she's got some acting chops!
Watch the Video on RadarOnline:
Interestingly, when Kris calls daughter Kim in a rage after the article has come out – stating that he (Bruce/Caitlyn) "can go f*ck himself" and she wishes she "never met him" – filming took place on June 2, 2015, well before her optimistic scene.
Remember when Scott Disick was still welcome in the Kardashian household? That ended soon after he filmed his final KUWTK scene on May 19, 2015.
The clip, which proves to be rather boring compared to his big breakup, includes Kim asking Scott to be a character in her video game. Who wants to bet she's since retracted her request?
Now, Scott's off partying with a young model and far, far away from the Kardashian empire.