Joe Giudice Says He 'Was To Blame' For Teresa's Fraud Conviction –– Denies Cheating & More In Shocking Interview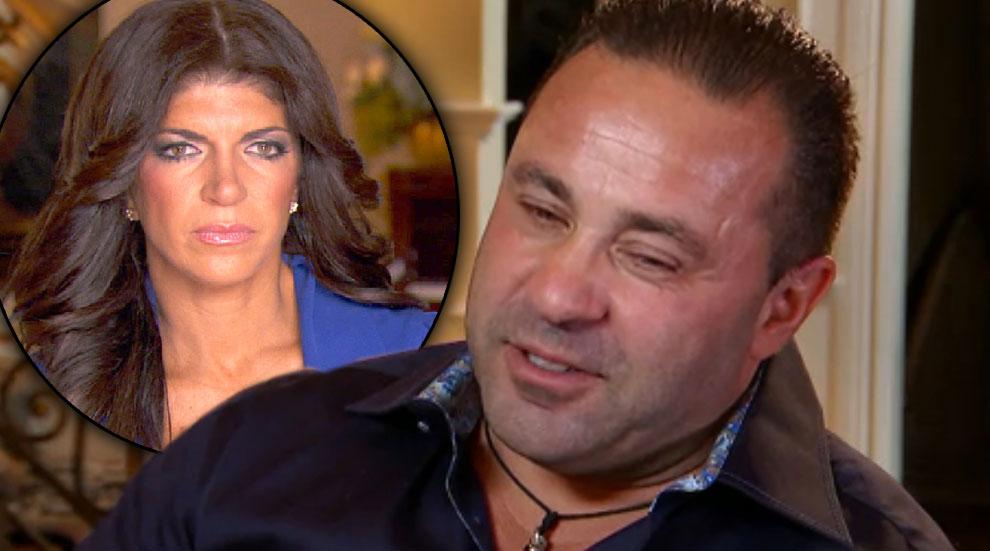 Joe Giudice says he's to blame for wife Teresa's prison sentence for fraud, and addressed ongoing cheating rumors, in a shocking interview on NBC News' TODAY Wednesday.
"I was to blame -- I took full responsibility for everything, but they still put her away," the burly New Jersey native told Tamron Hall. "I mean, I was supposed to go away, not her. And that was part of the plea. What I thought, anyway."
Article continues below advertisement
Joe, who's slated to enter prison after Teresa gets out in a few months, said bye still doesn't "know what happened in the courtroom that day."
He said that it "felt like somebody just snapped my neck" when Teresa, as well, was ordered to spent time behind bars in connection with their convictions.
"I felt the pain ... the chill going down my spine ... I couldn't believe it."
Watch the Video on RadarOnline.com
In the tough line of questioning, Joe denied having any extramarital relationships while his wife serves her sentence.
"I don't date anybody -- listen, anybody does anything for money, so, if they feel they can make a couple bucks, they're going make it -- they're going to say whatever they want to say."
In regards to a set of photos that showed him with another woman, Joe said,"That person just happened to be out one night with a friend of mine that knew her and they came and sat at the table.
Article continues below advertisement
"And somehow pictures got taken, and that's how that 'date' came about."
Joe, 43, admitted he had no idea when he was in for when agreeing to be on Bravo's Real Housewives of New Jersey, as many have speculated that the intense scrutiny of the couple's lavish lifestyle might have paved their path to prison. He added that the violations the pair pleaded guilty to occurred ahead of their 2009 casting on the show.
"I didn't anticipate, you know, going on this show," the stressed reality star said. "I didn't want to go on the show, number one.
"They were bothering us for over a year to get on this show. You know, we just thought that we were just going to do it and it was going to be, like, no big deal."
As RadarOnline.com previously reported, Teresa, 43, is due to conclude her prison stint just before Christmas, on December 23. She will then wrap up the remainder of the sentence on home arrest. At that point, Joe will enter prison for a 41-month sentence, with the possibility for more due to a separate conviction.
Asked if he's got the long stint on his mind, Joe said, "No, because if you do that, you're just gonna drive yourself crazy, and there's no point."
He had no response when asked about a potential deportation that could await after he serves his sentence.
The interview comes ahead of a new special, The Real Housewives of New Jersey: Teresa Checks In, which airs on Bravo Sunday Oct. 11 at 8/7c.