Marriage Crisis! Jim Bob & Michelle Duggar Enter Relationship Rehab In Arkansas Forest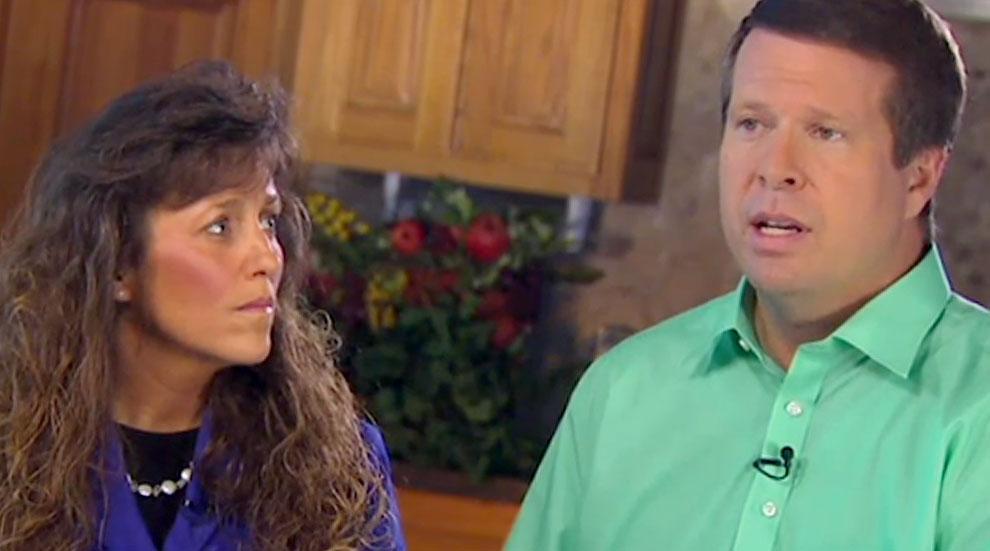 It seems Jim Bob and Michelle Duggar's shocking family sex scandals have taken a toll on their 30-year marriage.
The conservative Christian couple announced yesterday on the clan's official Facebook page that they checked into a "marriage retreat" to seek "beautiful truths" in a remote part of their home state.
"We are having a special time at the www.fortrock.org marriage retreat in Saint Paul, Arkansas on the edge of the Ozark National Forest!" the parents to 19 wrote on October 19. "Beautiful place, beautiful people, beautiful truths!"
Article continues below advertisement
They included a photo of themselves with seemingly forced smiles.
Posted by Duggar Family Official on Sunday, October 18, 2015
According to the Fort Rock website, the retreat took place from Friday to Sunday, and cost $275 per couple.
Pairs worked on "team building activities" while "rekindling, reviving and renewing" their relationship in private cabins.
The activities were lead by pastor and evangelist Dr. S.M. Davis, who claims on his website to provide "Biblical solutions" to "critical family problems."
The Duggars have certainly had their fair share of "critical family problems" this year.
In May, a newly uncovered police report revealed that their eldest son Josh, a 27-year-old father of four, was accused of molesting five minor females, including at least two of his own sisters.
Three months later, "family values" activist Josh confessed to cheating on his wife Anna amidst reports he had rough sex with a porn star and was a member of affair-seeking website Ashley Madison.
Josh is now seeking help in a faith-based rehab center, believed to be Reformers Unanimous in Rockford, Illinois.
The family reality show, 19 Kids And Counting, was canceled in July following the first wave of horrific scandals.
Watch: Jim Bob Duggar was 'devastated' by sons Josh's Admission