Baby Watch! Jessa Duggar Slammed For Pedicure & Coffee As Birth Nears - Why Did She Cancel Her Event Appearance?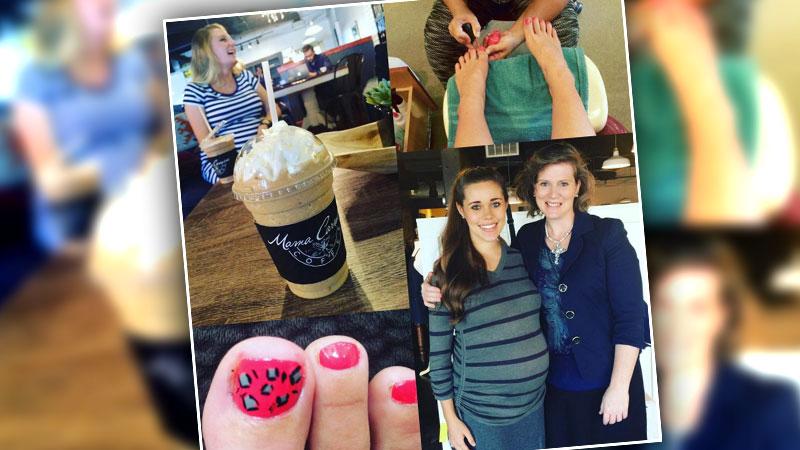 Is baby Seewald almost here?
Jessa Duggar abruptly cancelled an appearance over the weekend "due to unforeseen circumstances" leading many to speculate that she was in labor but she posted a picture of her pedicure and coffee drink and was immediately slammed by commenters.
The 22-year-old Mrs. Ben Seewald pulled out of the Southern Women's Group show in Jacksonville, Florida on October 17, but she was out and about with her mother and sister-in-law.
Article continues below advertisement
Duggar, now in the last weeks of her pregnancy, wrote: "My sweet mother-in-law treated me to a pumpkin spice drink from #MamaCarmens, and Sierra insisted that I get something cheery painted on my toes in prep for labor! Y'all are spoiling me!"
But her followers were quick to point out that nail salons are chemical and fume filled and questioned a pregnant woman getting a pedicure and drinking coffee.
"Omg! When you paint your nails! You breathe in FUMES!! Those fumes are not good! An some products have them and not all salons check! So quit having a hissy fit damn!"
"I heard its not good to wear fingernail polish while being pregnant," another one wrote.
https://instagram.com/p/86ah7zjfmc/
What do you think about Jessa's pedicure and coffee drink? Sound off in comments below.