Pay Back! Erin Andrews Sues Marriott Hotel For $75 Million In Peeping Tom Video Scandal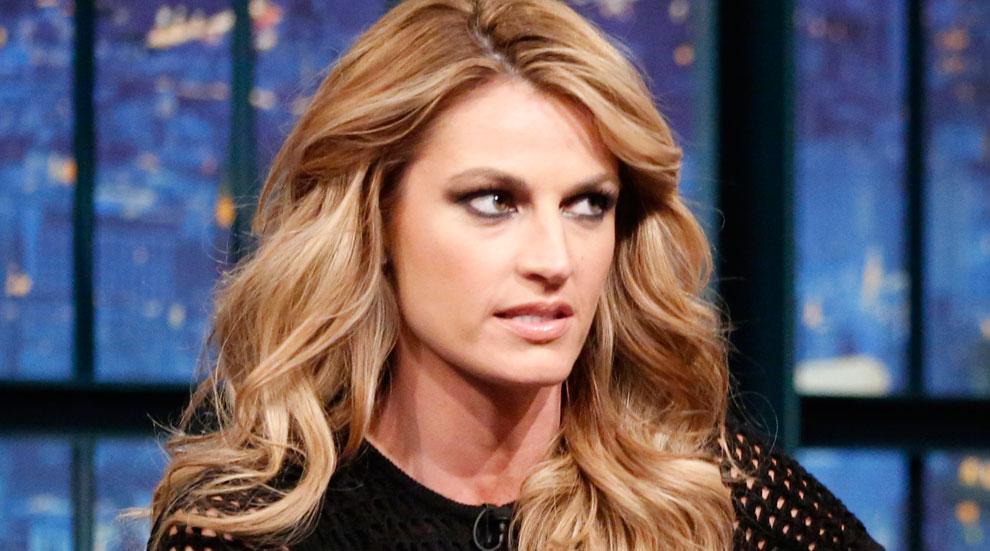 ESPN reporter Erin Andrews reveals that she is seeking $75 million after being secretly videotaped nude while in a Tennessee hotel.
The Dancing With The Stars host disclosed the amount during a court filing on Tuesday in Nashville Tennessee, the Smoking Gun reports.
Andrews, 37, filed the lawsuit against the Marriott Hotel in Nashville, Tenn. In 2011, after Michael Barrett videotaped her undressing without her knowledge or permission.
Article continues below advertisement
The lawsuit states that Barrett spoke with the Marriott to find out which room Andrews would be in so he could rent out the room next to her, and he then altered and/or removed the peephole to her hotel room so he could videotape her undressing — which he then posted online.
"The unknowing and unwelcome filming of (Andrews) while she was changing and the further dissemination of unauthorized, private videos of (Andrews) in the hotel rooms has caused and continues to cause her great emotional distress and embarrassment," the lawsuit stated.
Andrews believed that the Marriott was ultimately wrong in giving out her room number. The star filed her official amended complaint on Tuesday, asking for $75 million in damages.