Ripping From The Headlines Again! Law & Order: SVU To Take On Shocking Josh Duggar Molestation Scandal –– Episode To Air Next Month During TV Sweeps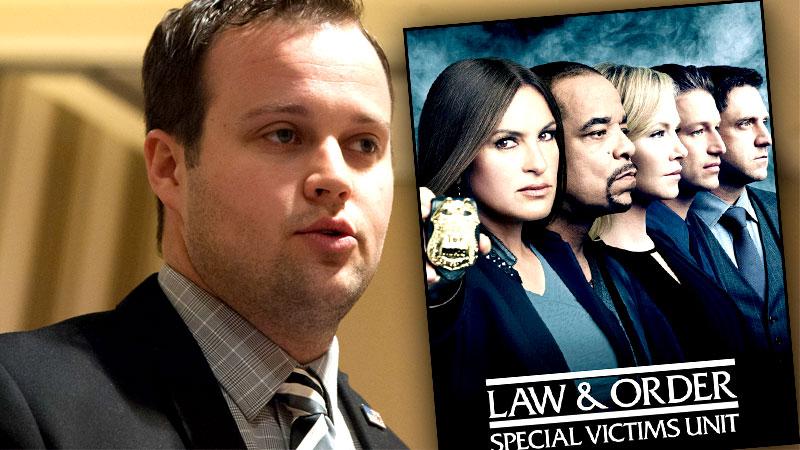 Law & Order: SVU producers have ripped Josh Duggar's past misdeeds from the headlines, as a story resembling the admitted molester's will hit the tube next month.
In a show called Patrimonial Burden, the storyline will revolve around a reality TV clan with 10 kids embroiled in controversy after one of the daughters -- age 13 -- winds up pregnant. The detectives investigate to find many more shocking revelations once the probe begins.
Article continues below advertisement
Andy Karl and Geneva Carr will play the parents of the reality show family, alongside cast regulars Mariska Hargitay, Ice-T, Kelli Giddish and Peter Scanavino, who was heavily critical of both Josh and the way his family handled the fallout of the scandal.
"With the Duggar one, it was like the double-whammy because it was his sisters and the fact -- I mean, honestly, I feel like we're dealing with some topics this season that feel a bit meatier than some lunatic fringe family," Scanavino told reporters on the set of the show, E! reported. "I have never been so infuriated with someone's level of hypocrisy, and lying, and then displacement of responsibility onto something else.
"When I think about that guy, it boils my blood, I will say."
In the past, the show has put their signature on mainstream news ranging from Rihanna and Chris Brown's relationship to the Gosselins.
The episode airs Wednesday, Nov. 4 on NBC at 9/8c.