Shocking Twist: Dennis Hastert Plans To Plead Guilty In Hush-Money Case Over Sexual Misconduct Claims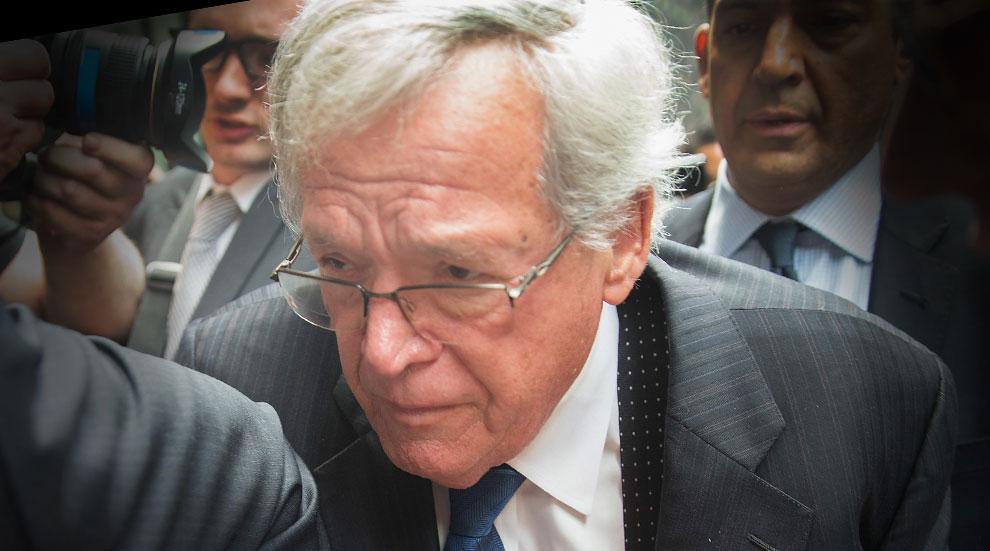 Dennis Hastert, former House Speaker, is expected to plead guilty in a federal hush-money case, in which the Politician is accused of providing pay-offs for past sexual misconduct.
The 73-year-old was originally charged for breaking banking laws and lying to the FBI so he could pay someone $3.5 million to silence claims of his alleged wrongdoing.
The accusations against Hastert are said to have occurred decades ago, when he served as a high school teacher and wrestling coach in the 1960's and 70's.
Article continues below advertisement
"I'm really thrilled," Jolene Burdge, a Montana woman who claims Hastert sexually abused her now-deceased brother when he was a student at Yorkville High School, told NBC News. "This solidifies the fact that he is guilty ... that he abused his position."
Watch the Video on RadarOnline:
Judge John Gallo expects to have a written plea agreement from Hastert by Monday, the New York Post reports.
All details of the case, as well as the terms Hastert's expected plea, have not been revealed.