Ouch! Colin Wilkinson Bashes 'Desperate' Sister Kendra In Epic Twitter Diss, Calls Reality Star 'Uneducated'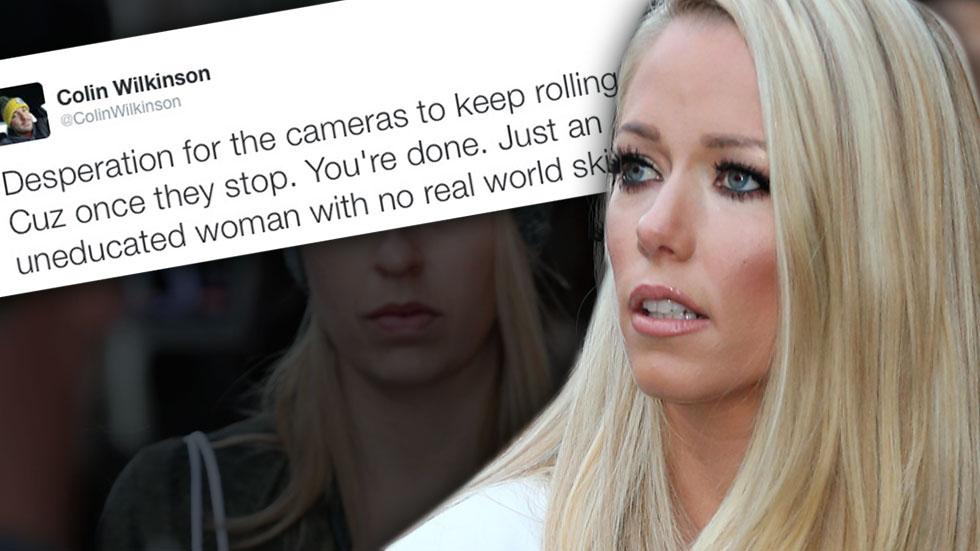 Colin Wilkinson is back to bashing his reality star sister Kendra!
The 27-year-old took to Twitter on Tuesday, slamming his former Playboy bunny sister's supposed fakery on hit show Kendra On Top.
"Desperation for the cameras to keep rolling," he wrote of his older sis. "Cuz once they stop. You're done. Just an uneducated woman with no real world skills."
Article continues below advertisement
Last year he called for a boycott on his sister's reality show, claiming that Kendra's alleged decision to include their estranged father Eric on the program — and financially compensate him in the process — amounted to "rewarding a person who has done nothing but cause pain and suffering."
To make matters worse, Kendra's bitter feud with mother Patti has escalated to epic proportions in recent weeks.
As RadarOnline.com previously reported, the Wilkinson matriarch is reportedly shopping around for a lawyer after her daughter called her a "sadistic abuser" during a recent episode of Kendra On Top.
Will Patti and Colin work together to take down Kendra once and for all? Let us know what you think in the comments below!