Christian Vlogger Couple Expecting Baby After Miscarriage and Scandal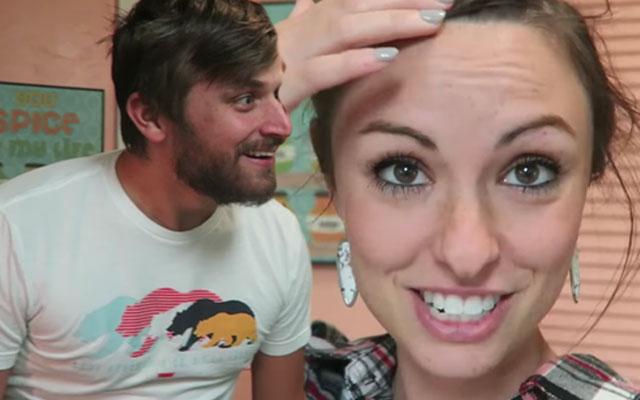 Popular Christian Vloggers Sam and Nia Rader have announced that they are expecting a baby months after Nia's miscarriage and Sam's Ashley Madison scandal.
In a video post, Sam can be seen surprising his mother with news by placing a bun in the oven for her to find. She did not understand the joke.
This is not the first time that the couple broke pregnancy news with a viral video. Sam and Nia captured national attention in August when Sam surprised his wife --- and the internet --- with a positive pregnancy test after stealing some of her urine. But days later, tragedy struck when the couple announced that Nia had miscarried. While many fans expressed condolences, some skeptical fans suggested that they had staged the entire incident for attention. Sam denied having faked the miscarriage, insisting that naysayers were merely "drinking haterade."
Article continues below advertisement
As RadarOnline.com reported that same month, Sam was exposed after an information leak on cheating website Ashley Madison. Nia forgave him.
Congratulations to the happy couple!