Another Betrayal! Brooks Ayers Slams Vicki Gunvalson In Shocking New Interview About Cancer Drama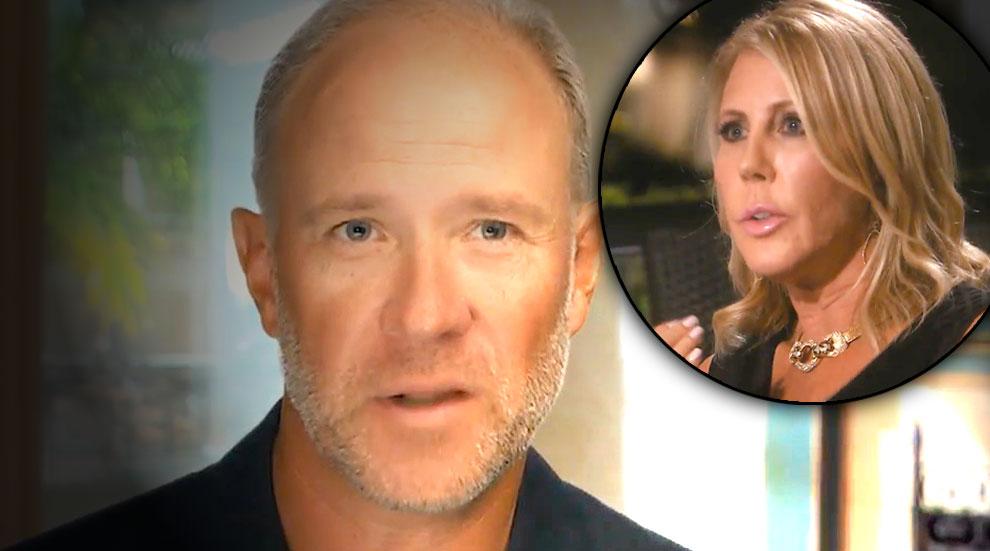 Vicki Gunvalson and Brooks Ayers have been broken up for weeks, but he can't stop stabbing his ex in the back! RadarOnline.com has learned he's set to slam her yet again after turning on her at The Real Housewives of Orange County.
E! News announced today that Ayers will give a no-holds-barred interview about Gunvalson, RHOC, and even her family on October 19.
According to the press release, he'll make claims about her "tainted" relationship with her daughter Briana, and slam her for switching her story when it came to his cancer diagnosis.
Article continues below advertisement
Gunvalson told her costars during filming of the RHOC reunion, "I don't have any proof that he's not faking cancer and I don't have any proof that he is." But Ayers now claims she blames her hypocritical words on the fact that she felt threatened by her costars at the time.
He claims in the interview that Gunvalson told him after the reunion, "I truly believe everything that you told me, the ladies just backed me into a corner."
And she's certainly been his staunchest supporter all along. Just days before Gunvalson and Ayers split, the reality star posted on Twitter that Ayers wasn't faking cancer and that it was just a story that the other women made up.
Meanwhile, Ayers maintains that he has Stage 3 Non-Hodgkin lymphoma.
Whose side of the story do you believe? And what do you think is going to be Ayer's big truth? Sound off in the comments below.