Exclusive
BREAKING NEWS: Georgia D.A. Convenes Grand Jury For Nick Gordon In Bobbi Kristina Death -- Now Murder Charges?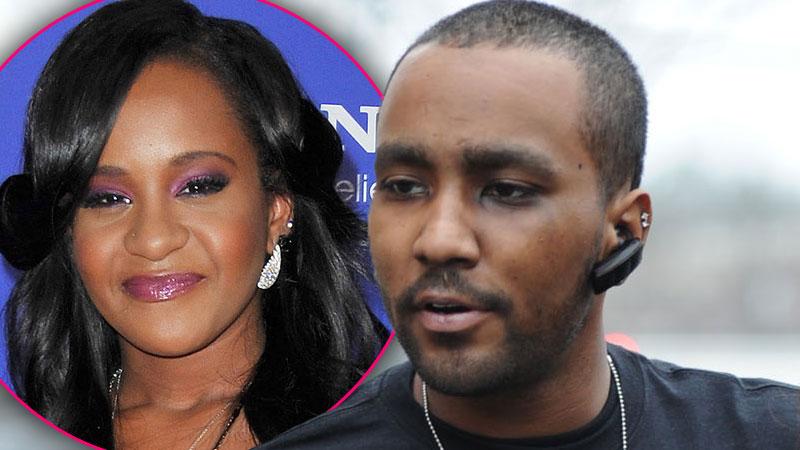 More trouble for Nick Gordon: RadarOnline.com has learned that a grand jury is being convened in Georgia to bring possible murder charges against Bobbi Kristina Brown's ex in the wake of her tragic death.
A source close to the case told RadarOnline.com Monday night that Brown's self-described "husband" and his criminal lawyer, Jose Baez are following the fast-breaking developments. Gordon is currently facing a multi-million-dollar civil suit from Brown's estate.
Article continues below advertisement
Now, "The District Attorney is convening a secret grand jury and it's likely to result in charges against Nick Gordon," the source told RadarOnline.com. It is unknown at this time what those charges will be.
"It's likely the other people in the house the morning she was found unresponsive will be called to testify. But it doesn't appear that Nick will be called because the D.A. doesn't want to give away their hand in preparation of a possible trial."
Those likely to be called in front of the grand jury are Max Lomas, a drug-dealing friend of Gordon's and Max's young girlfriend Danyela Bradley, the insider claimed.
Both were in Brown's Roswell, Ga., townhouse along with Gordon on the morning of last Jan. 31 when Brown was found face down in a water-filled bathtub.
Lomas called 911, alerting authorities to the tragedy.
The 22-year-old was placed in a medically induced coma and never regained consciousness. She died six months later in an Atlanta area hospice on July 26.
Article continues below advertisement
A $40 million wrongful death lawsuit was filed against Gordon by her family, alleging he beat her after an all-night "cocaine and drinking binge."
The civil suit also charged him with giving her a "toxic cocktail" that knocked her out.
Gordon has denied the claims and his legal team has called the suit "slanderous and meritless."
On Sept. 25, the Fulton County (Ga.) Medical Examiner announced they determined the cause of Bobbi Kristina's death but the results were sealed from the public in a court action.
Brown's father, Bobby Brown, has fingered Gordon as being responsible for his daughter's death.
"We believe we know who harmed her and his name is Nick Gordon," Bobby's lawyer Christopher Brown said.
RadarOnline.com learned that as the grand jury is being summoned, both Gordon and his high-powered lawyer Baez – who got "Tot" mom Casey Anthony off in a headline-making criminal trial -- are in Florida.
Gordon maintains he did nothing wrong.