Presidential Candidate Ben Carson Responds To Radar's Report That He 'Butchered Brains,' Admits Being Sued Over Surgical Sponge Use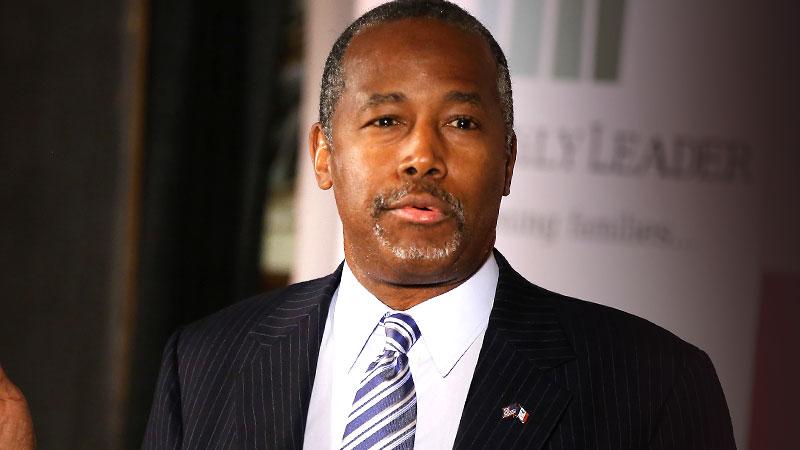 In a bombshell investigation into presidential candidate Ben Carson's medical career, RadarOnline.com exclusively learned that the now-retired doctor was accused of butchering patients' brains during surgery and even mistakenly leaving a surgical sponge in someone's skull.
Now, the 64-year-old has responded to the accusations made against him, sitting down with radio host Alan Colmes, who had some "tough questions" regarding the matter.
Article continues below advertisement
"What's your reaction to these stories?" Colmes asked without wasting any time. "Are they accurate? Are they lies? Are you being attacked unfairly?"
"My reaction is that I did 15,000 operations," Carson told the show host. "And the people who oppose me have been crawling through every ditch, every place I've ever been my whole life looking for stuff. They found, I guess, five or six disgruntled people, that's a very small number, and many of those cases never went anywhere, because the legal system said, 'Are you kidding me?' and threw it out. But the point is you don't discuss that kind of stuff in public, number one."
"Number two, that's not for public discussion by any stretch of the imagination," added Carson. "And I would probably find myself in some difficulty if I do begin to discuss that stuff publicly. But generally speaking there is no one who does the number of operations that I did who aren't going to find some people who are going to be disgruntled."
When asked if he had ever left a surgical sponge in a patient's brain, the Republican candidate explained that those particular incidents were merely due to patients' negative reactions to the type of sponges used in his operations.
"It is true that we put a certain type of sponge in to pad things away and sometimes there is a reaction to that sponge and that's what happened," Carson shared.
"There have been a couple of cases that were settled," Carson continued on the subject. "And I don't want to get these people in trouble, because they're not supposed to be talking about that."