Redskins GM's Wife Pressured By Team To Make False Statement After Lewd Tweet To ESPN Reporter, Family Claims –– All The Details In Shocking Sports Scandal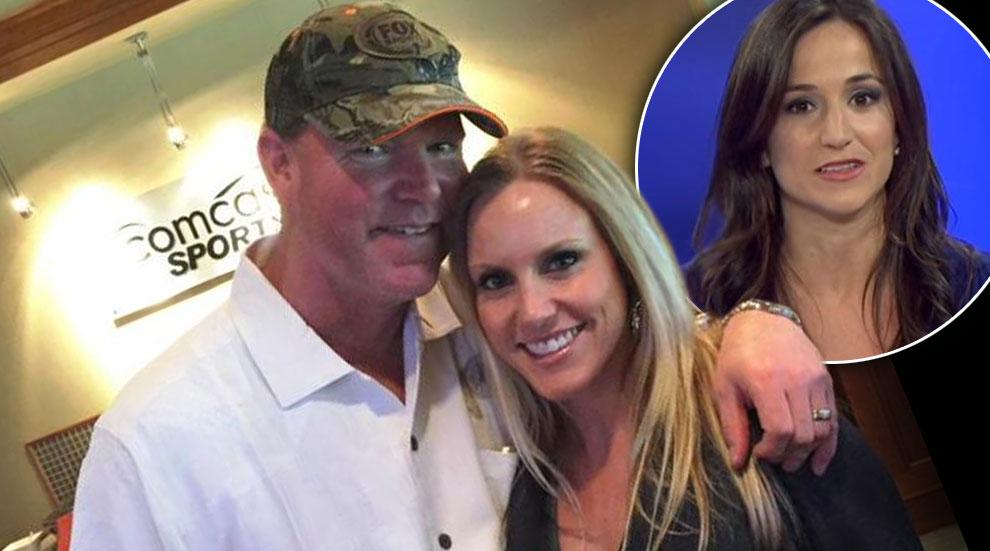 Washington Redskins general manager Scot McCloughan's wife had to apologize after accusing an ESPN reporter of performing oral sex in exchange for news scoops, but her family tells RadarOnline.com exclusively that the NFL team pressured her to react as such.
Jessica McCloughan, 36, slammed Dianna Russini via Twitter on Aug. 30, writing "Please tell us how many BJ's you had to give to get this story. And did they laugh at you before or after?"
Article continues below advertisement
That shocking message came after Russini was to first report that the team was replacing quarterback Robert Griffin III with Kirk Cousins.
This wasn't the first time Jessica had made a pointed reference to the reporter: On Aug. 13, she tweeted to Russini, "I'm pretty sure this info is coming from my husband's new side chick (Dianna) It's confirmed," according to Busted Coverage, which posted the Tweets from Google cache.
The Redskins' publicity team initially said the account from which the tweets were sent was "fake," but then apologized on McCloughan's behalf.
Shannon Rutherford, Jessica's sister-in-law, told RadarOnline.com that she knew about Jessica's belief that her husband was cheating on her with the reporter, confirming that she has been aware "for a few weeks" about the "side chick" prior to the Twitter scandal.
When reached via phone on Wednesday night, Rutherford explained that she did not want to be involved in the "political situation," but when asked if the Redskins pressured Jessica to release a statement that was not true, she told RadarOnline.com, "Yes."
In her statement, the suspicious wife said, "I deeply apologize for the disparaging remarks about an ESPN reporter on my personal Twitter account. The comment was unfounded and inappropriate, and I have the utmost respect for both the reporter and ESPN.
"I regret that my actions have brought undeserved negative attention to the Redskins organization and its leadership. My comments in no way reflect the opinions or attitudes of the organization and I regret that my behavior has in any way negatively impacted the team and its loyal fan base."