'Lots And Lots Of Gunfire': Survivor In Virginia TV News Shooting Recalls Shocking Details Of Horrific On-Air Incident –– Says She Played Dead To Avoid Shooter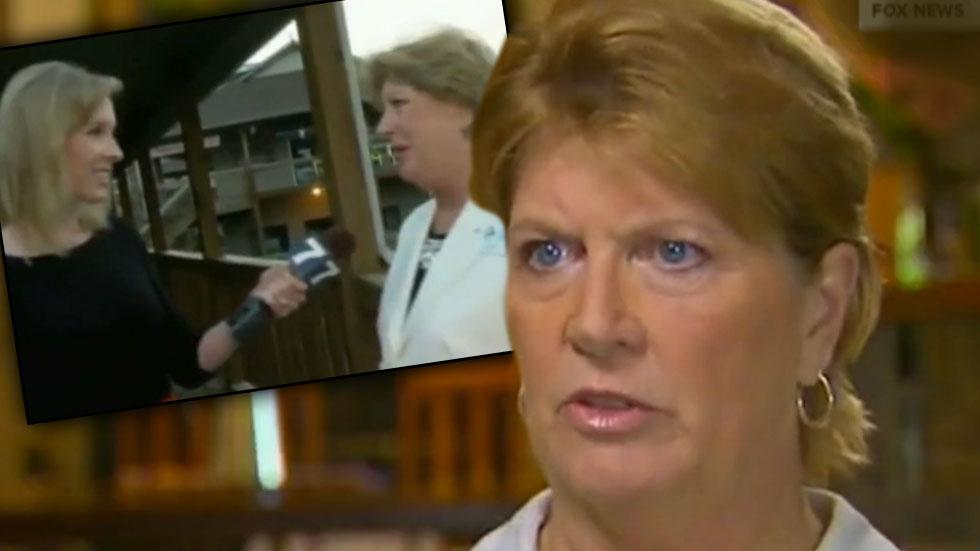 Article continues below advertisement
Gardner, who was struck with a bullet in her back in the unprecedented Aug. 26 melee, told Greta Van Susteren that she noticed the disturbed Flanagan out of her peripheral vision, but he didn't say anything prior to the on-air rampage.
"I just saw movement and then gunfire -- lots and lots of gunfire -- from that point it was very chaotic," said Gardner, adding that "your world goes in front of you" in such a life-or-death situation, and that she felt "ready" to die.
Moments after the "very silent" Flanagan killed the two journalists, Gardner said she dropped to fetal position on the ground, realizing "that it was quiet and everybody was down.
Watch the video on RadarOnline.com
"Had I continued to stand, I would not be here talking to you," she said, "And I didn't know where he was. I felt as though the next shot -- I knew -- the next shot he was just going to shoot me in the head because that was what he was doing."
Article continues below advertisement
Flanagan instead fired a shot into her back -- which eventually caused her to lose a kidney and a portion of her colon; Gardner said that she initially felt the wound in her spine, and thought it would leave her with paralysis.
Watch the video on RadarOnline.com
Gardner, who was released from the hospital Sept. 7, more than two weeks after the shooting, said that she's "happy to be here," and feels like there must be a higher reason she survived the horrific incident.
"Why save me and take them? But obviously there's a purpose, and by golly I will fulfill it," she vowed.
Gardner said that she's since seen the video of the shootings, but doesn't plan on visiting the scene where the crime unfolded, Smith Mountain Lake Visitor Center, anytime soon. She praised the community "for handling the incident with such respect" and solidarity, amid the tragic incident.
As RadarOnline.com previously reported, Flanagan, 41, had prepared a getaway after vacating the murder scene, according to police. In a Chevrolet rental he switched to after ditching his Mustang at a local airport, he kept an iPhone; a briefcase that had three license plates, a wig, an umbrella and sunglasses in it; a Glock pistol with six magazines; a cache of 17 letters; and and a to-do list.