Payday! Teresa Giudice Inks Ma$$ive Deal For First Post-Prison Interview -- All The Bombshell Details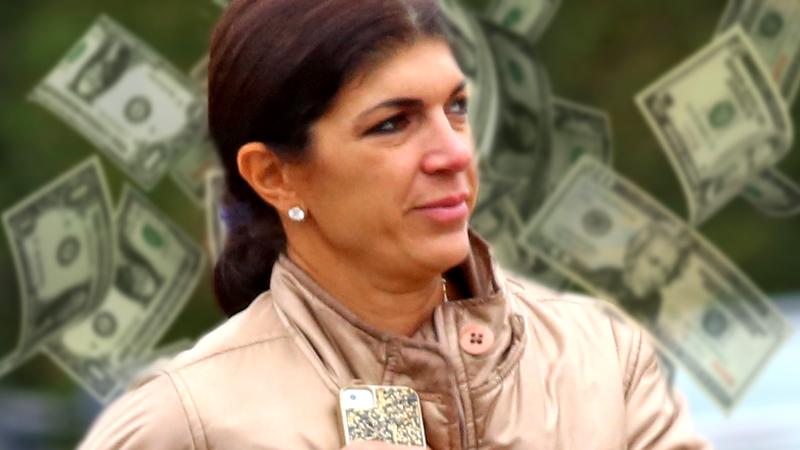 With just a few months to go until Teresa Giudice is released from prison, The Real Housewives of New Jersey star is looking forward to seeing her family, finalizing the terms of her probation -- and closing a deal for a big-bucks post-prison tell-all!
RadarOnline.com has learned Giudice will bank $200,000 to film her first sit-down with Bravo.
"Bravo is giving Teresa the huge paycheck because her contract to film Real Housewives of New Jersey didn't include the post prison interview," an insider told RadarOnline.com. "Teresa's attorney brokered the deal and was able to get $200,000 because there was bidding with several entertainment news programs."
Article continues below advertisement
"Teresa had wanted an advance of the $200,000 so her family could pay some outstanding bills," the source said. "But Bravo didn't agree to give any portion of the advance because it's uncertain when Teresa will be able to film the interview. Her attorney is working with probation officials about Teresa's post prison requirements. There is a small chance that Teresa will have to go to a halfway house first as she transitions back to civilian life."
Meanwhile, fans will get a Giudice update when The Real Housewives of New Jersey: Teresa Checks In premieres on Sunday, October 11. Bravo said the show will feature "daily 'check in' calls" from Giudice and "family prison visits."
The feds will be garnishing Giudice's Bravo paychecks by a whopping 25% to pay off the outstanding restitution in her fraud case.
Court documents filed last summer and obtained by RadarOnline.com state that Giudice still owes $214,588.90.