Nathan Griffith Chases Ex Jenelle Evans On The Highway In 'Teen Mom 2' – Watch The Shocking Video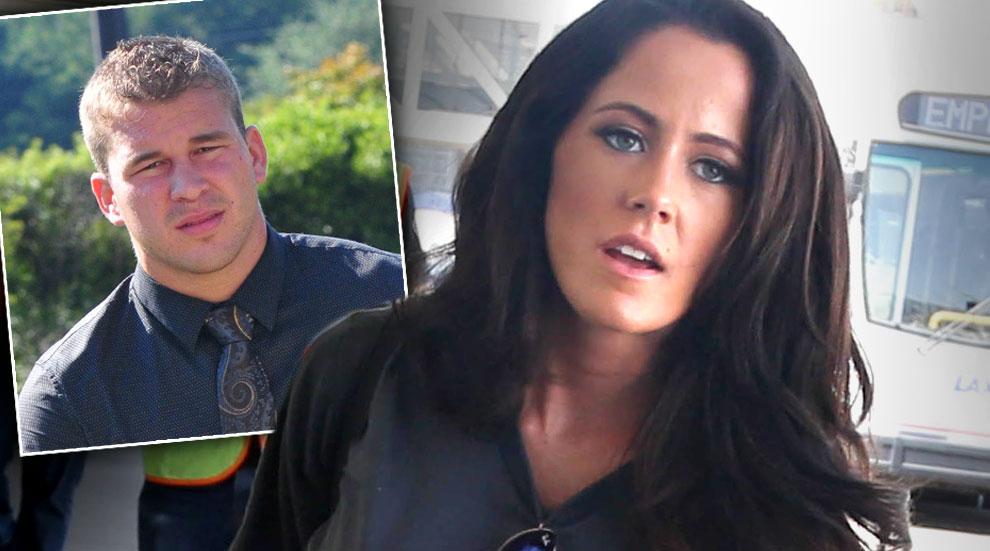 Forget her arrests and assault charges for a moment. On last night's episode of Teen Mom 2, Jenelle Evans made a desperate plea for reconciliation with ex Nathan Griffith, but when the reality star called to discuss co-parenting plans for son Kaiser, her baby daddy dished some cold, hard rejection.
"You made me hate myself," he whines of their former relationship as Jenelle begs to get back together.
Article continues below advertisement
"Nathan it's so hard for me to keep calm when there's another girl," Jenelle cries. "I have been with you and only you for two years now...I can't get you out of my head."
Watch the Video on RadarOnline:
All hell really breaks loose, however, when Nathan's gym time is rudely interrupted by Jenelle's antics.
After Jenelle ignores his phone calls and attempts to return Kaiser home, Nathan ultimate follows his ex onto the highway, initiating an epic chase.
Was Kaiser in the truck with him? Let's hope not!
When Jenelle finally pulls over, explaining that she didn't want to see her former flame, Nathan screams, "My gym time, is my gym time. Now I can't go to the gym…you pinned Kaiser on me."
As Radar previously reported, Jenelle was arrested for assault and battery last month after she "threw a glass" at Nathan's girlfriend's head.
Teen Mom 2 airs Thursdays at 10 p.m. EST on MTV.