Kardashian Tell-All! Family Friend Reveals New Claims About Their Path To Fame: 'Karma Will Take Its Course'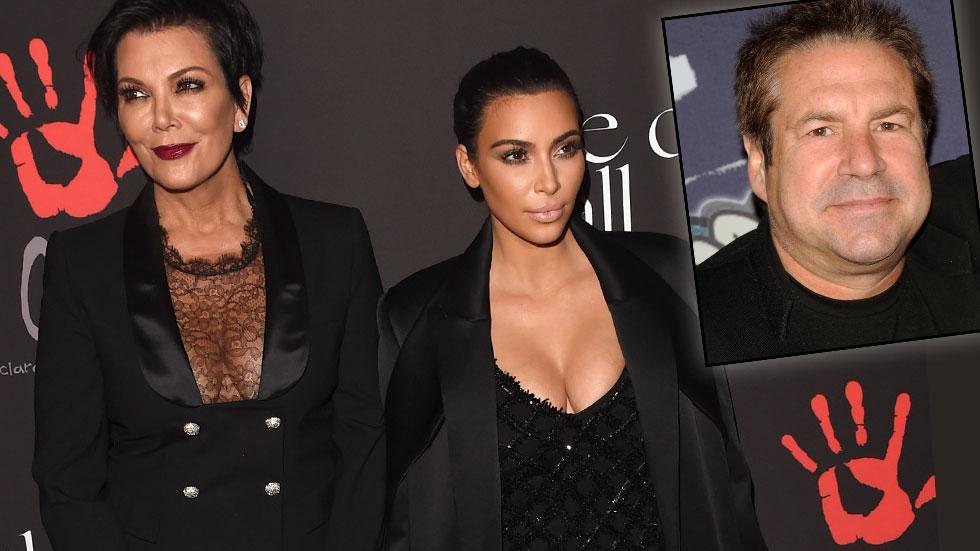 The Kardashians have come a long way on their path to stardom, but according to a former family friend, they stepped on the little people along the way! "Stuttering" John Melendez claims that his ex wife Suzanna told the Kardashians they should film a reality show -- and never received a dime, or any credit, for her encouragement.
Melendez's family was good friends with the Kardashians when the ex-Howard Stern Show cast member hitched his wagon out west to work for the Tonight Show as Jay Leno's announcer in 2004, settling into the Kardashian enclave of Calabasas, Calif. (The year before, Melendez had co-starred on the TV competition I'm a Celebrity, Get Me Out of Here! with Caitlyn Jenner, who was then known as Bruce.)
Article continues below advertisement
Speaking with former Stern Show co-worker Artie Lange on his podcast Tuesday, Melendez said that his ex-wife Suzanna Keller was the first person to steer the family down the path that would cement their wealth, fame and celebrity.
"We used to hang out and have dinner with them all the time," Melendez said, "and Susanna said, 'You guys should do a show.'"
Melendez said his ex-wife "would go up to the Kardashian's home all the time ... and they would write treatments for the show."
"Clearly that worked out!" Lange wisecracked.
When showtime came however, Keller was on the outside looking in as the family's fame and fortune skyrocketed, Melendez claimed.
Asked if she ever pursued legal comeuppance for her early contributions, Melendez said, "I told her to, but she said, 'Karma will take its course, the universe will take care of it."
Artie Lange's Uncensored Podcast is available at artiequitter.com.