Still A Monster Mom? Cops Reportedly Called On Rehabbed Leah Messer For Alleged Child Neglect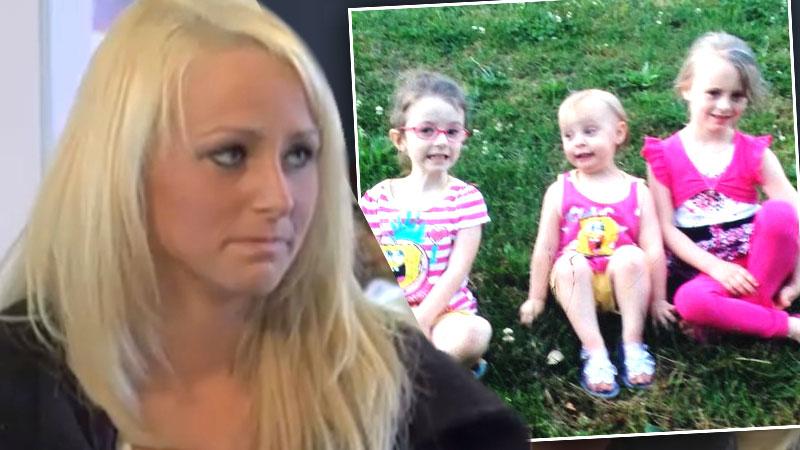 Leah Messer may claim to be happy and healthy after completing a stint in rehab— but she's still reportedly slacking on her parenting duties.
The Teen Mom 2 star, who as RadarOnline.com reported, was caught on camera feeding her 5-year-old twins, Ali and Aleeah, dinner at midnight and even spanking them, was allegedly investigated by police after her kids' teacher reported a tip.
"A teacher called the cops when she spotted Leah pulling up to the school without the twins in car seats," a source tells Life & Style, adding that the police trailed the 23-year-old mother of three the next day.
Article continues below advertisement
They didn't pull her over, however, because this time, she was following the rules.
In another incident, the magazine claims, disabled daughter Ali, who suffers from a rare form of muscular dystrophy, wasn't prepared for a fire alarm because Messer failed to bring her wheelchair to school.
"Ali was unable to get out quickly and had to be assisted," the source reveals. "Leah claims the wheelchair is broken but refuses to get it repaired."
Messer, who also shares 2-year-old daughter Adalynn with ex Jeremy Calvert, 27, isn't impressing the twins' father, ex-husband #1 Corey Simms, 26.
With the incidents adding up, Simms is still pursuing custody of his daughters, the source claims.
"Corey definitely wants full custody of his girls."
In June, Messer completed treatment for what she claims was an anxiety and depression problem, but what sources tell Radar was a prescription painkiller dependency.