Kody Brown & Sister Wives: Gay Marriage Victory Means Polygamy Should Be Legal Too! Inside Their Courtroom War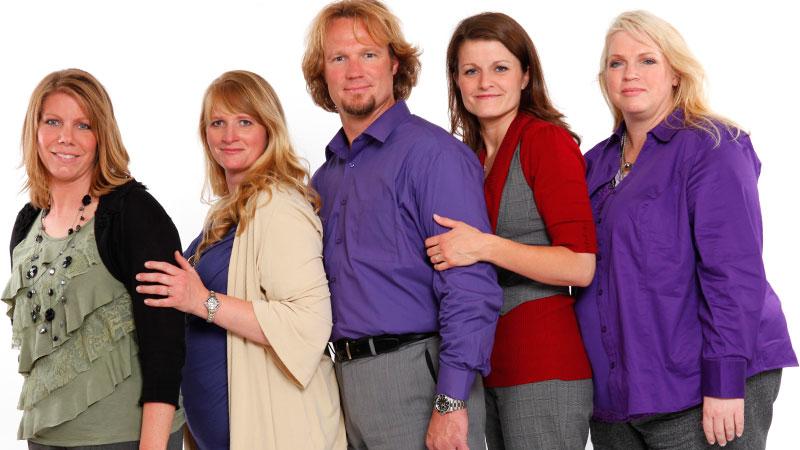 Kody Brown and his four wives are fighting to keep polygamy legal in the state of Utah, and in the latest round of their legal battle, they're using the recent gay marriage victory to bolster their argument!
The Sister Wives stars -- Kody, Janelle, Merri, Christine, Robyn Brown and their 17 children -- are outspoken about their support for plural marriages like theirs, even though it was long illegal in their home state. The ban was over-turned in 2013, but the state recently filed an appeal to reinstate it, so the Browns have filed another round in their continuing lawsuit against the state, where they lived for the first year of filming their TLC reality show. (They later moved to Nevada under the threat of criminal prosecution for their marriages.)
Article continues below advertisement
The Browns' attorney has argued that they do not actually support legal plural marriage, but rather, are against the "cohabitation" prohibition that is part of the law.
"The very notion of a state today criminalizing the right of consenting adults to maintain certain private relationships is a regression to a prior century of state-enforced morality codes," the court documents state.
The reality stars are arguing that they believe the law unfairly targets them because of their religious views, which allow Kody to be "married" to all four women.
Citing Obergefell v. Hodges, where the U.S. Supreme Court upheld the rights of same-sex couples to marry, the documents state, "From the rejection of morality legislation in Lawrence to the expansion of the protections of liberty interests in Obergefell, it is clear that states can no longer use criminal codes to coerce or punish those who choose to live in consensual but unpopular unions. This case is about criminalization of consensual relations and there are 21st century cases rather than 19th century cases that control Homosexuality was a crime for centuries in this and other countries. Adultery and fornication were long considered crimes."
Article continues below advertisement
The court documents argue that the Browns believe they are following the law and the state of Utah is trying to prohibit them from rearing their children within their own religious beliefs.
"As applied to the Browns, the law criminalizes the family's decision to organize child-rearing and romantic relationships among multiple partners in addition to Mr. Brown's single legal spouse. It further proscribes the mere act of cohabitation by these intimately-connected adults, even in the absence of a religious ceremony or other indicia of spousal ties, thereby directly interfering with the Browns' practice of living in the same or adjacent homes."
What do you think about the Browns' latest legal maneuver to keep polygamy legal? Sound off in the comments below.