Sandra Lee Says She's Cancer-Free — TV Chef Credits Early Detection & Supportive Boyfriend Gov. Andrew Cuomo In Recovery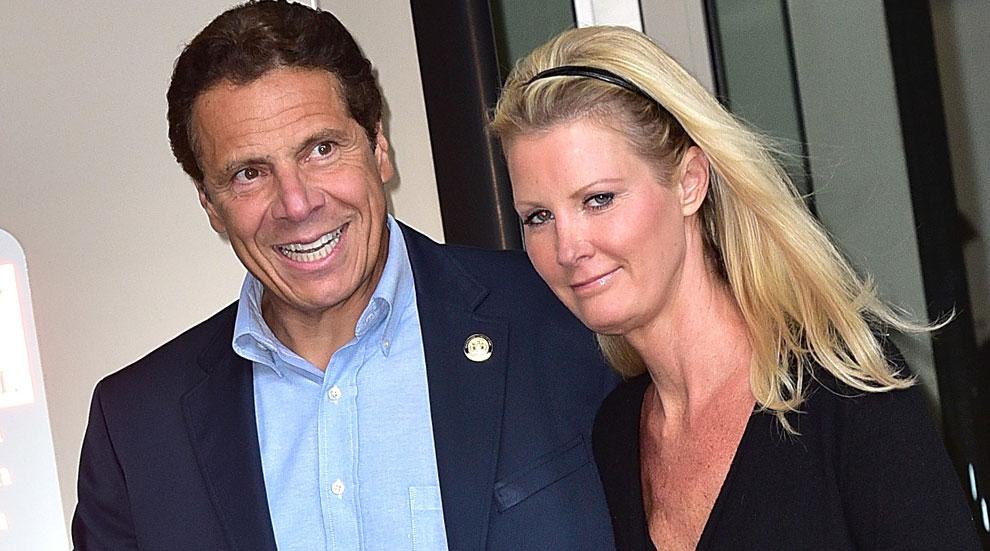 Sandra Lee said she's cancer-free, and "absolutely" confident in her decision to undergo a second surgery in her breast cancer battle, while heaping praise on her boyfriend, New York Gov. Andrew Cuomo.
She told Tuesday's edition of Entertainment Tonight Tuesday that "there is no question in her mind" that she "would make that decision again, even given the complications and the secondary infection."
Article continues below advertisement
The Semi-Homemade Cooking star, who made her first public appearance at Sunday's Primetime Emmy Awards, added that she's "relieved that there is no cancer left in her body" in the wake of the second procedure.
The 49-year-old -- who had to return to the hospital Aug. 5 following complications after her May double mastectomy -- said that Cuomo was a key figure in her recovery, providing support for her every step of the way.
Watch the video on RadarOnline.com
"He was the last person that I saw before I went" into surgery, Lee said, and as she got "on the operating table and he put his face next to mine and said, 'You are good, I love you. I will be here when you wake up.'"
Lee said her politico boyfriend is "the only one that makes me cry," calling him, "so sweet."
Appearing on Good Morning America, Lee credited her cancer-free status to early detection: "I was early stage and what the beautiful thing is about early stage cancer is, it gives you every option in the world.
Article continues below advertisement
"And that is what I took."
She stressed that women need to be on the ball in terms of getting tested for cancer.
"Why we would consider negotiating with cancer is beyond me -- 'Let's just wait and see what it does?' It's like a terrorist that lives inside your body, and we're going to wait and see what it does?
"We know what it's going to do."
Lee said she might undergo reconstruction surgery, but is putting off the decision until early next year.
"I don't even know how I feel anymore -- I feel so young and liberated," she said.