Does Sandra Know? Bullock's New Man Accused Of 'Bad Temper,' Outbursts & Smearing Dog Feces On Neighbor's Door In Explosive Restraining Order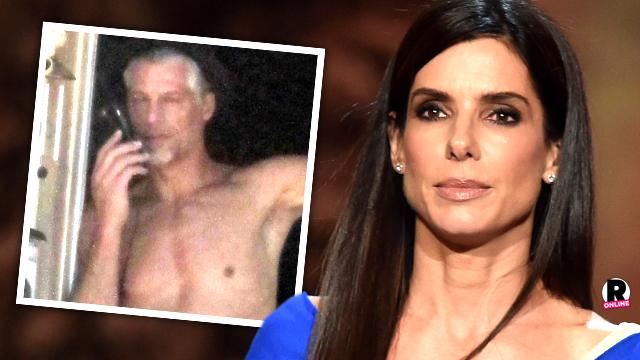 Sandra Bullock's hunky new boyfriend is hiding a dark secret. RadarOnline.com has obtained disturbing court documents accusing the Academy Award-winning actress' new boyfriend, Bryan Randall, of smearing dog feces on a neighbor's door and worse!
The couple has only been dating for two months, and it's unclear if Bullock is aware about the shocking claims in Randall's past.
In 2012, his neighbor, John Stacer, filed a Temporary Restraining Order filled with explosive claims against the photographer.
Article continues below advertisement
Stacer stated, "On the evening of 7/26/12 I was walking by and Bryan Randall confronted me about my dog defecating in the front of the building. He was videotaping me and said, 'pick up your dog's s**t, a**hole.' He is a big guy and I was scared to go any closer so I called my dog back toward me and took him upstairs."
"I was about to go back outside to pick up the feces when I heard a commotion and my girlfriend came home moments later," he claimed. "She said there was feces spread in our doorway. I cleaned it up and she sent Bryan a message saying it was unacceptable what he did."
Stacer claimed Randall responded by saying "10 days from now this will play out differently," and "I'll pray for him," and "he will see another side as soon as my kid is out of state."
"I filed a police report the next morning for criminal threats ..." he claimed in the documents. "I know he has guns and a notoriously erratic temper and I am scared of what he will do next, as his daughter will be gone come Sunday."
The temporary restraining order was granted, but attempts to make it permanent were unsuccessful during a contested hearing.
Randall did not immediately respond to Radar's request for comment.