In Love With Another Bad Boy? Sandra Bullock's Boyfriend Boasts About Drug Use: 'Loaded' On LSD!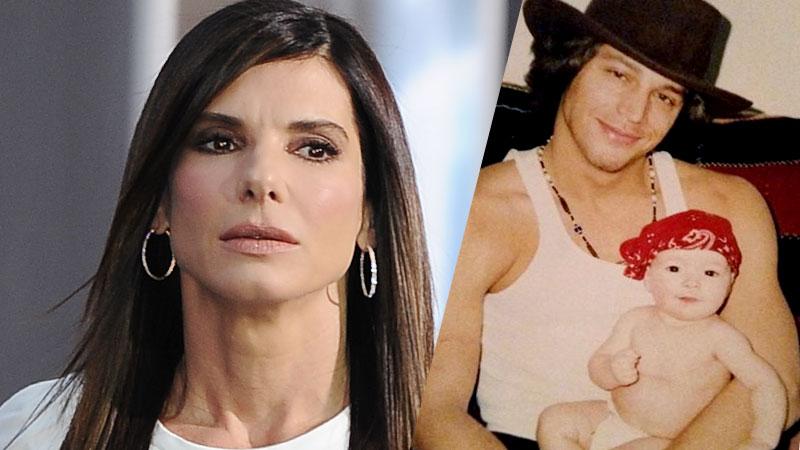 Is Sandra Bullock falling in love with another bad boy?
RadarOnline.com can exclusively reveal that the actress' hunky new boyfriend, Bryan Randall, has opened up about his wild past drug use on his Facebook page.
A friend recently posted a picture of the 49-year-old and his now adult daughter, Sky, from more than 20 years ago.
"Jacksonville, OR. Summer of '94..,My little bandito. I'm pretty sure Sky & I were plotting to rob a stagecoach," the model and photographer joked to the pal of the wacky photo.
Article continues below advertisement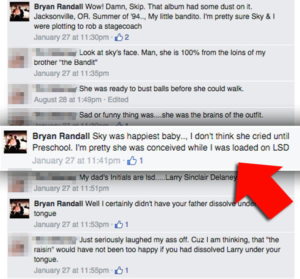 He then reminisced about his little girl's childhood— before dropping a bomb!
"Sky was happiest baby," he added. "I don't think she cried until preschool. I'm pretty sure she was conceived while I was loaded on LSD."
It seems Randall is no stranger to illegal behavior.
The National ENQUIRER recently uncovered court documents revealing Randall had a felony charge for driving on a suspended license, which was reduced to a misdemeanor and an unspecified fish and game violation.
Despite his words, Randall's ex believes he has changed his ways.
Immediately before he met Bullock, Randall was in a relationship of almost three years with Paris St. John, the 23-year-old daughter of soap actor Kristoff St. John.
"Bryan is the kindest human being I've ever met. He's an amazing person," Paris' mother Mia told In Touch. "He's very young at heart. He's funny, playful, kind, giving. And he's humble."
Bullock, 51, was previously married to West Coast Choppers CEO Jesse James, but divorced him in 2010 when a magazine caught him cheating with a tattoo model.
Randall didn't immediately respond to request for comment.
Do you think Sandra is headed for heartbreak once again? Sound off in the comments below!