Courtroom Bombshell! Rosie O'Donnell's Teen Daughter Chelsea Defends Convicted Heroin Dealer Pal In Court & Begs Judge To Let Her See Him!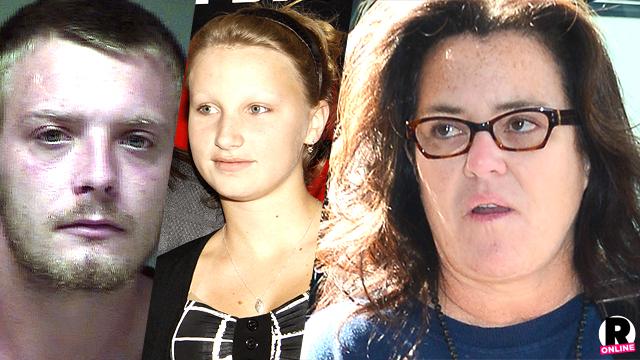 In a shocking move, Rosie O'Donnell's runaway teen daughter Chelsea showed up in a New Jersey court today to offer support to the former heroin dealer, in whose home she was found by police last month.
RadarOnline.com has exclusively learned that Chelsea pleaded with a judge to lift an order of protection that has prevented her from seeing Steven Sheerer, who had been held at Ocean County, N.J. jail on $40,000 bail after he was arrested in her case – for obscenity and endangering the welfare of a minor.
Article continues below advertisement
Chelsea contacted Sheerer's lawyer and requested to speak during his bail reduction hearing at Ocean County Criminal Courtroom, according to insiders, because she felt Rosie had pushed authorities to file charges against him.
"She (Chelsea) never wanted any of this to happen – it was all Rosie's doing," Steven's lawyer Robert Tarver told Radar.
At the hearing, Chelsea managed to convince Judge Wendel E. Daniels to lift the protection order and lower the bail to $10,000, Tarver said.
"She basically articulated her desire to have contact with Steven and asked that the no contact order be removed because she was over 18 and that he was not a danger to her," a source told Radar. "She clearly wants to be his girlfriend."
Rosie had pushed cops to arrest Sheerer, 25, on Aug. 21, after she found a nude photo of the man on her adopted daughter's cell phone.
Chelsea had gone missing from Rosie's Nyack, N.Y., home on August 11, before the former The View star publicly appealed for her return – saying Chelsea suffered from mental illness and required medication.
Article continues below advertisement
Seven days after she had gone missing, police found Chelsea safe in Sheerer's house in Barnegat, N.J., where he lives with his parents and a sibling. Sheerer was previously arrested on heroin dealing and child endangerment and jailed in 2013, but police found no evidence of drugs at his home when they discovered Chelsea.
After turning 18 on Aug. 24, Chelsea left Rosie's home to meet her biological mother, Deanna Micoley, for the first time in Wisconsin.
It's unclear at this point how Chelsea managed to travel from Wisconsin to New Jersey for the hearing and whether she'll return there.
Story developing.