Shocking Details: Robin Williams' Daughter Speaks About Father's Death As New Investigation Is Launched -- Secret Eyewitness Revealed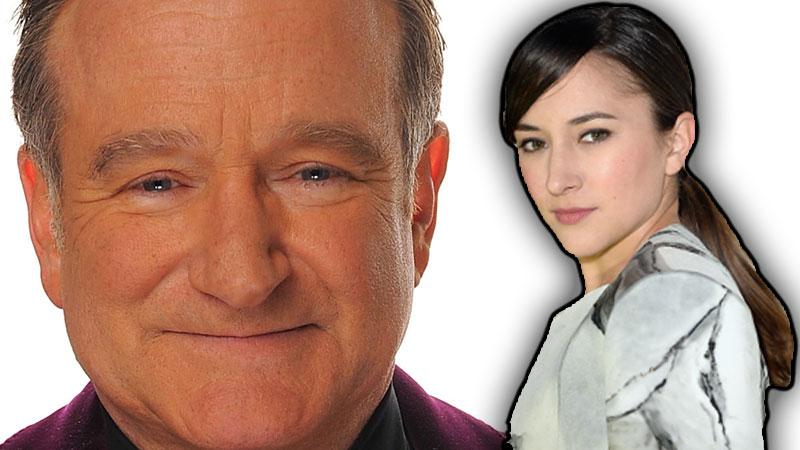 Robin Williams spent his life making people smile, but behind his joyful exterior was a man plagued by depression and paranoia. Now, a year after his heartbreaking suicide, a new investigation has been launched, and shocking new details have emerged regarding the circumstances of the actor's death.
According to a report by In Touch, a San Francisco based private investigator has recently re-opened the case. While the sleuth refused to reveal who had hired him to conduct the probe, he did admit that he had access to the $4 million home where Robin died. "It's a fascinating story, and I will continue to look into it," he vowed. But what more could there be to the story of what seemed to be the straightforward suicide of a depressed man?
Article continues below advertisement
For starters, despite widespread reports that Williams and his assistant were the only ones in the home at the time of death, new information shows that another man was present at the scene. "Robin's male massage therapist was also there," a source close to the family told In Touch. Mentions of the man had reportedly been heavily redacted in the coroner's report, concealing both his presence and his identity -- until now.
After the discover of this additional information, additional private investigators have voiced concern that further investigation is needed to figure out what happened the day that Robin died. "I'm interested in who saw what and who said what," private investigator Sue Dietrich-Nance told In Touch. "I believe even more new evidence could be uncovered in a new probe.
Meanwhile, as the investigation continues, Robin's daughter Zelda made a heartfelt statement near her father's death anniversary. "I came to a realization this year that I feel compelled to share," she said in an Instagram post. "Avoiding fear, sadness or anger is not the same thing as being happy. I live my sadness every day, but I don't resent it anymore."
She also had a message for people who, like her late father, suffer from depression. "I know how dark and endless that tunnel can feel, but if happiness seems impossible to find, please hold on to the possibility of hope, faint though it may be. Because I promise you, there're enough nights under the same yellow moon for all of us to share, no matter how or when you find your way there."
As RadarOnline.com reported, Robin's autopsy revealed that while he believed that he was suffering from Parkinson's disease -- a debilitating condition that threatened to end his acting career-- evidence points to the possibility that he was misdiagnosed: a tragic mistake that may have had deadly consequences.