Kris Jenner Offers Slimmed Down Rob Kardashian Six Figures To Return To 'KUWTK' -- His Shocking Reaction Revealed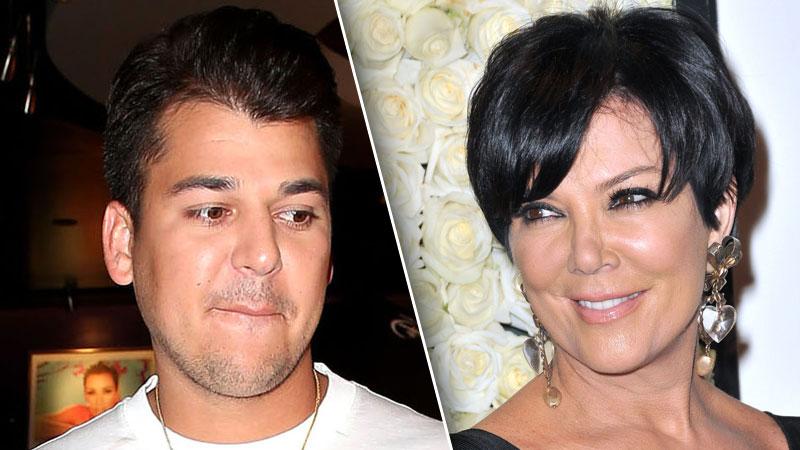 Rob Kardashian has lost more than 25 pounds in recent weeks -- and his mom, Kris Jenner has noticed! RadarOnline.com has learned she's offered him $500,000 to keep up his fitness battle in front of the Keeping Up With The Kardashians cameras. But will he do it?
Over the summer, "Rob finally got serious about his fitness and most importantly, dealing with his mental health issues," an insider told Radar. "Once he made progress with a psychotherapist, Rob decided to begin exercising."
Article continues below advertisement
In addition, "Watching what he is eating has made a huge difference, and Rob has quickly dropped 25 pounds," the source said. "Kris is thrilled because frankly, for her, constantly being asked how he was doing was getting embarrassing!"
"Kris is all about image and having an overweight son was a tarnish on her picture-perfect family," the source claimed.
But now, "Kris has been so impressed with Rob's progress, she is offering him $500,000 to return to filming Keeping Up With The Kardashians. The money wouldn't be coming directly from Kris, but from the production company," the source said.
Kardashian recently posted a photo of himself sitting at a restaurant table with a plate of zucchini. His tatted-up arm was noticeably smaller than it has been in previous photos, showing what appears to be significant weight loss.
But despite Rob's weight loss, the source added, "He isn't ready to film KUWTK. He doesn't know if he ever wants to return to the show. He hates how fake it is and how phony his sisters and mom act. He is ready to branch out beyond the reality show."