Radar Exclusive: Meet Cami Li—Hollywood's Hottest New Celeb!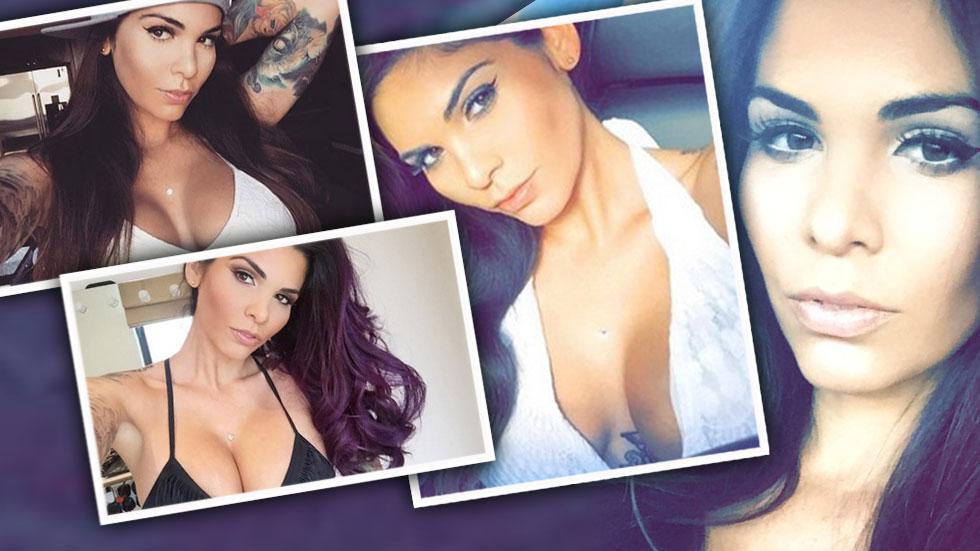 Reality star Cami Li may be well known in the UK already, but now it's time for her to make her mark in the states! The Miami native, who starred in the last season of Celebrity Big Brother UK, and had plenty of snappy one-liners on season 3 of Ex on the Beach, spoke with Radar exclusively about everything from her "eccentric" personality to those numerous tattoos (which took over 100 hours to finish). Plus find out what's next in store for the Latina beauty.
Article continues below advertisement
Radar: Did you ever think Celebrity Big Brother and Ex On The Beach would make you so well known?
Cami Li: No, I'm actually really surprised. I guess it's my crazy personality that got me there.
Radar: Do you think your personality has gotten crazier since being on these shows?
Cami: I guess you could say I've always been eccentric, ever since I was a little kid. From defending my older sisters to fighting my older sisters. I'm the youngest of four girls. When people piss me off I have like no filter, it's so bad sometimes.
Radar: Why do you think you've become such a memorable star that people are interested in?
Cami: You know what I think it is? I think it's the tattoo thing, obviously it's become more mainstream. I also think sometimes the sh*t that comes out of my mouth, one-liners, I don't even know where they come from. I'm like 'wow, I'm proud of myself for that.' So I do think it's the tattoo thing that's getting people's attention where people back in the day thought tattoos were like grunge, rock and roll and all that stuff, but it's just become more mainstream and getting people's attention.
Article continues below advertisement
Radar: How many tattoos do you have?
Cami: I don't even know how many. Does one arm count as one tattoo? I can say I've had about over a hundred hours of tattoos. But I don't know. My back is the thing that's been killing me right now. I can't wait to get it done. I'm finishing my back. It is a Hera, the goddess.
Radar: When did you start getting these tattoos?
Cami: My first one was when I was 16. It was $20 off a wall, like the tattoos they show on the wall. It was like in the hood, bars on the windows. It wasn't my brightest moment. It was in Miami.
Radar: What made you decide to join Ex On The Beach
Cami: Revenge. My ex-fiancé Kirk Norcross and I had a really messy break-up. There was really no closure. I literally left him and there was no closure. He was just not a good person during the grieving time I guess you could say. Just doing things to spite me, piss me off to get my attention and us Latin girls we can't keep our mouths shut. So I just said it's time that my truth comes out and I had to do what I had to do even if it was to send his a** back home on a plane. He was kicked off the show because of his violent behavior that he exhibited like three times. I think it just got to the point where they were just sick and tired of him breaking stuff, so they sent him home.
Article continues below advertisement
Radar: What has been your most memorable or favorite moment on the show so far?
Cami: I would say the best moment was getting my side of the story out as to what happened. You know it's not really all about him. The friendships I made, all the girls were amazing. You make friendships off these things!
Radar: Are you currently dating anyone?
Cami: I've been with the same person for about a year now. We've been together for about a year. He's amazing in every way possible. Going strong and hopefully he's the one.
Radar: What's next for you?
Cami: I'm in talks with other shows in the UK but I really want to break in to the U.S. I would love to be on like Ridiculousness or Girl Code. I would love to give my feedback on those shows because I think I have a lot to say. I would love to break in to the U.S. market.
Radar: Who is your celeb crush?
Cami: Johnny Depp, 100%.