Former NYFD Fireman Caught Trespassing In Hopes Of Meeting With Pope At JFK Airport –– Had Knife, Drugs & Ammo In Car, Police Say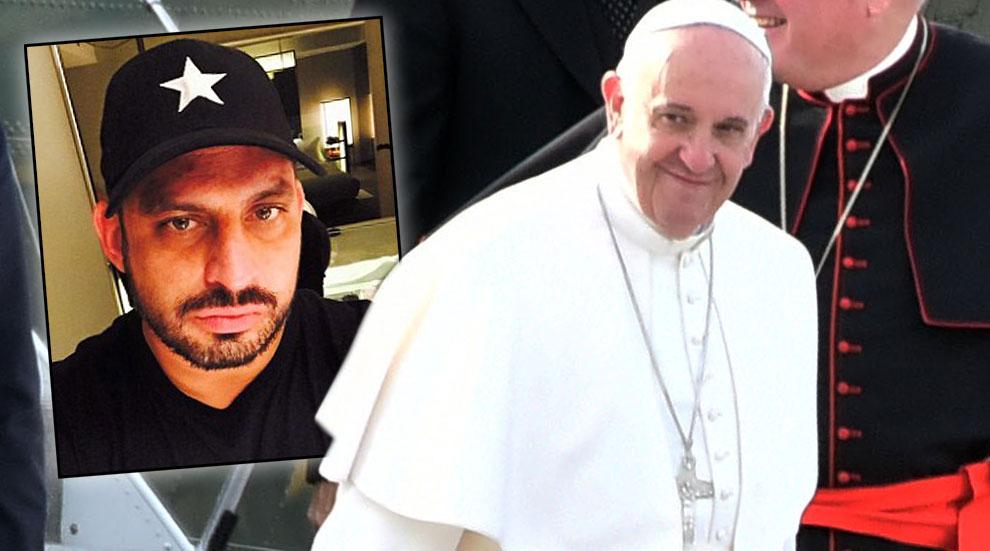 An ex New York City firefighter carrying a knife was arrested Saturday after authorities said he bypassed John F. Kennedy International Airport security just hours after Pope Francis departed the travel hub for Philadelphia.
Prosecutors said that 39-year-old Chris Cannella -- who has been charged with criminal impersonation and trespassing -- told officials he'd wanted to "give the Pope his business card" in his thwarted attempt for a face-to-face meeting with the pontiff.
Article continues below advertisement
Watch the Video on RadarOnline.com
Cannella, behind-the-wheel of a black Chevy Tahoe, tried to blend into a security motorcade when he cleared the tarmac area of the airport, officials said. He bypassed one guard post showing "something silver that looked like a police badge," and lurked in the area for about 90 minutes undetected, prosecutors said.
But when Cannella started trailing a motorcade that Italian Prime Minister Matteo Renzi was in, he was stopped by an officer and, showing off an NYFD badge for retired workers, claimed that a Secret Service agent had granted him access. He was then taken into custody, where he told investigators that he pulled the shocking stunt in hopes of speaking "to world leaders to effectuate change."
Watch the Video on RadarOnline.com
In addition to the knife -- which had a blade that was longer than four inches -- Port Authority police recovered marijuana and ammunition for a 9mm from his SUV.
Cannella's lawyer Scott Bookstein told the NY Daily News that the incident has been "completely blown out of proportion" and that he doesn't believe his client "wanted to accost the pope.
"I think he would have liked to get a message to the Pope through one of his people, hoping for a prayer or maybe an audience."